Have Questions For Robert Pattinson? Leave Them in the Comments and Win!
This weekend we're heading to LA to take part in the New Moon press day and we're so excited! We'll be interviewing all the stars of the movie — including Robert, Kristen, Taylor and more! — and we want your input on what you want to hear from them. So all week we're going to be asking for your questions for the cast and you're going to have a chance to win!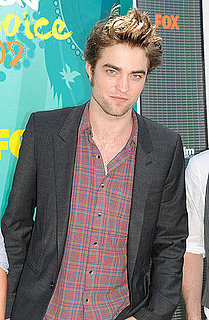 We're giving away awesome Twilight gear from CafePress — all you have to do is make sure you are logged in and then leave a comment with a question for the stars (official rules here). We'll choose our favorite one for each day and ask it at the interview. Here are the stars we'll be asking for your input for this week:
To start things off with a bang, we want to know your questions for Robert Pattinson! Stay tuned next week for video of all our interviews with the full cast to gear up for the exciting premiere of New Moon. Thanks for your entries, we can't wait to read all your questions! So, what would you ask Mr. Pattinson?