Hayden Is Loved By His Peers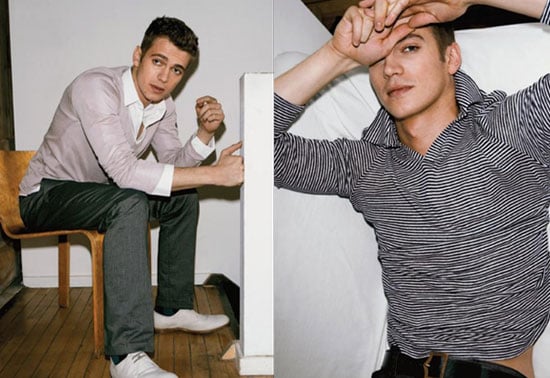 0
Hayden Is Loved By His Peers
Hayden Christensen may be best known for his work in Star Wars Episodes 1-3, but there's so much more to this predominately indie actor's repertoire. Beyond his good looks (awesome photo shoot much?), there's a driven young man who isn't just working for the paycheck. And in the cover story for the most recent issue of the Canadian men's magazine, Toro, two of his recent costars are quick to attest to that fact. Here's more:
From Jessica Alba: "He's so warm and loving and sweet. And not an egomaniac or egotistical or anything like that...there are a lot of actors out there -- they like to be famous and they like to act like movie stars, and all that, and it doesn't feel like that's what Hayden's goal is."
From Kevin Kline: "He's a regular, not to say he's not extraordinary and special, but...he's a man. He's not some sort of aberrant, artsy-fartsy, self-absorbed, phony, pathetic, neurotic, attention-seeking...whats the word -- freak. I mean, he's the real thing."
Hayden seems like a sweetheart and these glowing peer reviews don't hurt any. I must say, though, I'm mostly excited to see his next big movie, Jumper, which looks to be pretty awesome (you know, not that it has anything to do with his co-star in the movie, Rachel Bilson). Aw, Bilson or not, Hayden is someone I certainly can't wait to see (and hear, isn't his voice hot?) more of in the future.
For more great shots from the magazine just