Heath Ledger on the Cover of Vanity Fair August 2009
Heath Ledger's Vanity Fair Cover — Interesting or Inappropriate?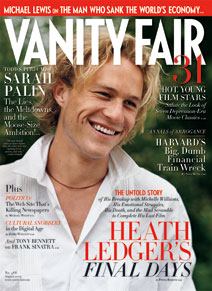 The August cover of Vanity Fair features an old photo of Heath Ledger with more quotes and information about the final days of his life. Heath's friends and colleagues reveal more about his medical and psychological states at the time of his death, while also suggesting that his breakup with Michelle Williams and their custody battle may have played a big role. The article is accompanied by a portfolio of photos of the actor. It's interesting timing to give Heath the cover story, but what do you think of bringing all this new information to light — interesting or inappropriate?