Heather Morris Pregnant in LA | Pictures
Check Out Heather Morris's Growing Bump!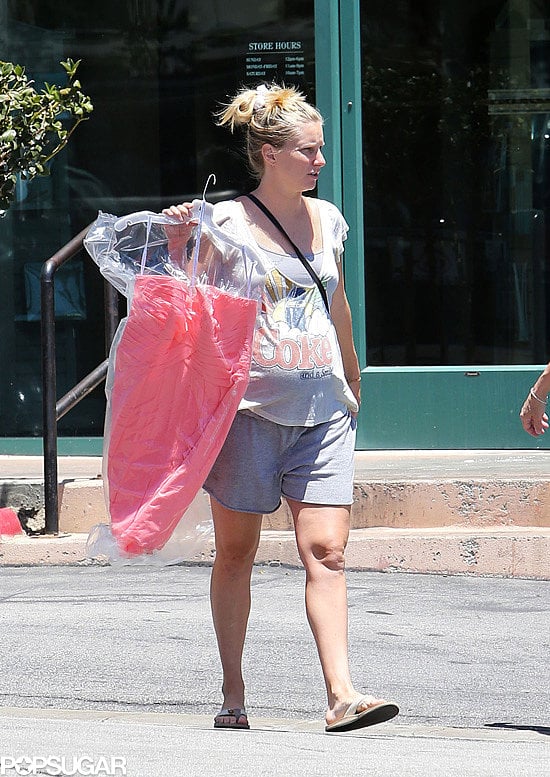 Heather Morris put her baby bump on display during a trip with her mom to David's Bridal in LA on Thursday, where she picked up a short pink bridesmaid dress. The afternoon outing comes on the heels of a big weekend for the former Glee star, who recently celebrated her baby shower with a group of friends and castmates. Lea Michele may have missed the party while logging bikini time in Cabo, but Heather's former onscreen girlfriend Naya Rivera took to social media to share her excitement over the event — she tweeted, "Heading to a very special baby shower," and posted a photo of cute cupcakes to her Instagram feed.
Heather is expecting her first child with longtime boyfriend Taylor Hubbell, and news of the pregnancy first broke back in April. Though it was recently reported that Heather wouldn't be returning to Glee for the show's fifth season, producer Ryan Murphy confirmed yesterday that American Idol winner Adam Lambert would be joining the cast come Fall. See more photos of a pregnant Heather Morris when you keep reading.