Henry Cavill and Armie Hammer on a Vespa on Set
Henry Cavill and Armie Hammer Share a Vespa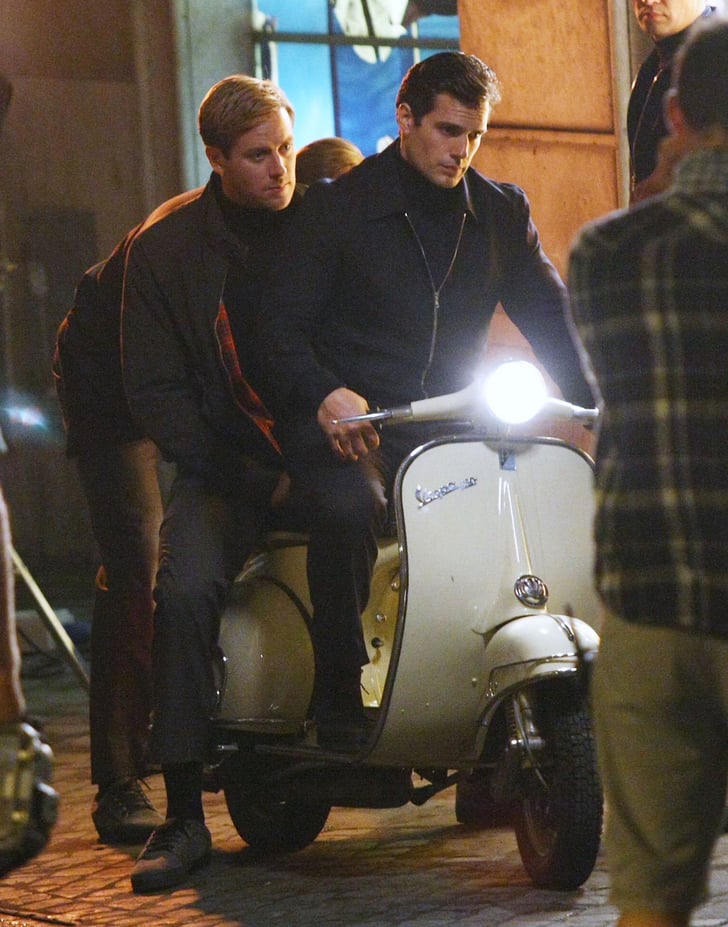 Henry Cavill and Armie Hammer had a late-night filming session in Rome on the set of The Man From U.N.C.L.E. yesterday, saddling up together on a Vespa. While we haven't seen that many pictures from the set so far, we did catch a glimpse of a suited Henry in London a couple of weeks ago. The film, which is being directed by Guy Ritchie, is still in the early stages of production.
We haven't heard much from Henry since his finished his press tour for Man of Steel and ended his two-week Summer relationship with Kaley Cuoco, who's already engaged to her latest love. But Henry is going to be pretty busy with his current project and the upcoming Man of Steel sequel with Ben Affleck. Armie has also been lying low after promoting Lone Ranger with Johnny Depp. In any event, we're glad to see both of them again, and on the same Vespa, no less.
Get a closer look at the hilarious Vespa picture (plus a smiley shot of Henry) after the jump!