High Time for a High School Musical DVD Party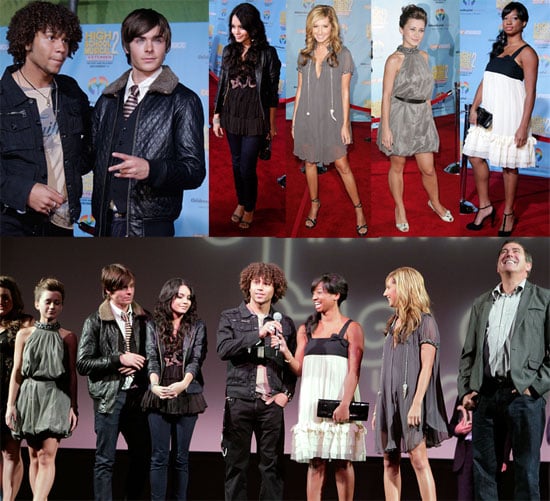 0
High Time for a High School Musical DVD Party
All the PYT's from High School Musical were out in LA on Monday to celebrate the release of HSM2 on DVD. While Zac Efron and Vanessa Hudgens had a little cuddly time on the red carpet, the gang was all about charity as the event benefited a LA children's hospital. And even though the night's focus was on the second movie, the buzz was about how the cast is in talks to join up again for a third installment. Vanessa, for one, said, "I am so very excited... to do a third one for the big screen, I can't begin to think how much fun we'll have." After a bit of an iffy time in the middle there (uh, you know why), I can only imagine that Vanessa is extra thrilled to be back on screen playing Gabriella next to her heartthrob boyfriend.
To see more of the HSM crew just
Images include Zac Efron, Vanessa Hudgens, Ashley Tisdale, Corbin Bleu, David Henrie, Monique Coleman, Jake T. Austin, Olesya Rulin, Kaycee Stroh, Madison Pettis, Kenny Ortega, Lucy Hale.