Hilary Duff Gives the Girls Something to Gossip About
Blake Lively was back on the NYC set of Gossip Girl earlier today for another early Monday morning of work. She's usually joined by Leighton, Ed or Penn, but her companion this time around was one of the season's new additions, Hilary Duff. Hilary got an introduction to the city already with her new downtown-inspired ads for DKNY, but it'll be interesting to see how she fits in to the antics on the Upper East Side.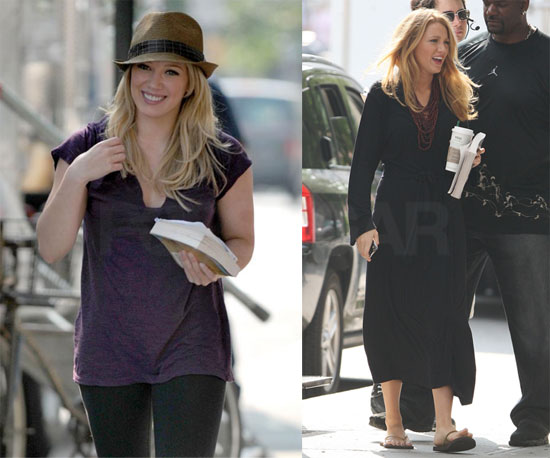 To see more of Hilary and Blake just
.