Hilary & Joel's TRL Follow Up
Hilary & Joel's TRL Follow Up
Start Slideshow
ADVERTISEMENT ()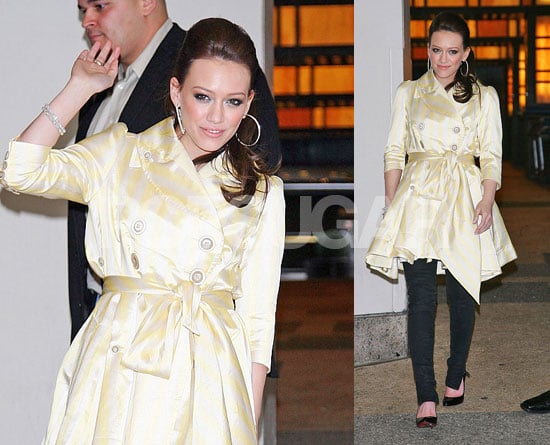 0
Hilary & Joel's TRL Follow Up
Hilary was surprisingly smiley after co-hosting TRL yesterday especially considering she had just had her first run-in with Joel since their break-up last November. We had a feeling that the TRL she hosted and he performed on may have been a bit awkward, and as Hilary admitted, she certainly was a little worried. Here's more:
"I just did TRL today and Joel was there, and it was the first time we'd seen each other and it was so, like, nerve-racking," Duff, 19, told PEOPLE Monday at the 18th annual GLAAD Media Awards in New York City. "I knew that he was going to be there and he knew. It is what it is."

So was their run-in awkward? "It was a little strange at first, but I wish nothing but good for him and I know that he wishes the same for me," Duff told PEOPLE. "I'm happy and he's happy and I think that's all that counts."
We're impressed with Hilary's composure and positive attitude towards her ex, but this girl has so much going for her, we wouldn't be surprised if she finds a more fitting Joel replacement soon.