Hilary's Scary Stalker
Hilary's Scary Stalker
Hilary Duff has filed court documents in LA claiming that she has 2 stalkers and she's fearful for her life. Hilary and her boyfriend claim one is a 19-year-old who moved to the U.S. solely to meet and get involved with Hilary. The other is his 50-year-old roommate and paparazzi. TMZ reports: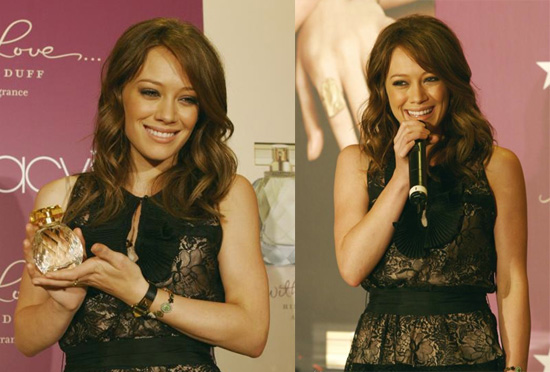 The court documents state the man, whose first name is Max, "admitted to being 'obsessed' with her, has stated his intention of 'removing' his 'enemies' (i.e., those who prevent him from being with her), has stated his intention of purchasing a weapon, and has threatened to kill himself and to engage in dramatic actions to get her attention."

According to the documents, Max "has stated his belief that Hilary is in love with him and that Joel Madden stands in their way." The documents state, "Over the past six weeks, the defendants have engaged in an accelerated effort to make contact with Hilary, including visits to her neighborhood, to her mother's home, to her boyfriend's neighborhood ... to Mr. Madden's concert venue, and direct calls to Hilary's manager."
Creepy! Be careful Hilary. More pics of Hilary launching With Love where she looks nice and safe so read more