Hot Bachelors of the PopSugar Shirtless Bracket 2012
Zac, Joe, Chace, and Tom: Hot Bachelors Who Need Your Shirtless Votes!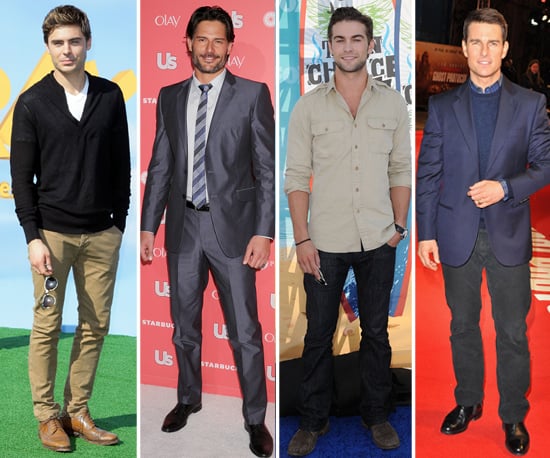 The PopSugar 2012 shirtless bracket is on fire, but there are some fine-looking guys who still need your votes if they want to steal the title away from current frontrunner Robert Pattinson. Zac Efron took home the title last Summer, but he's going to have to flex his pecs if he wants to secure another victory and remain the king of Hollywood's buffest bodies. True Blood's Joe Manganiello is no stranger to stripping; he completely disrobed in Magic Mike and can be seen shirtless on True Blood, and he's definitely in a prime position to make a move for the top spot. Gossip Girl's Chace Crawford is a hit with fashion-forward fans, but he's also pretty handsome sans a suit. Tom Cruise is new to the bachelor scene, but we're willing to bet plenty of ladies are hoping to see more of his body of work. These are just a few of the eligible guys in the running, so be sure to fill out your shirtless bracket!