Hot Male Celebrities to Watch in 2014
Which Guy Do You Want to See More of in 2014?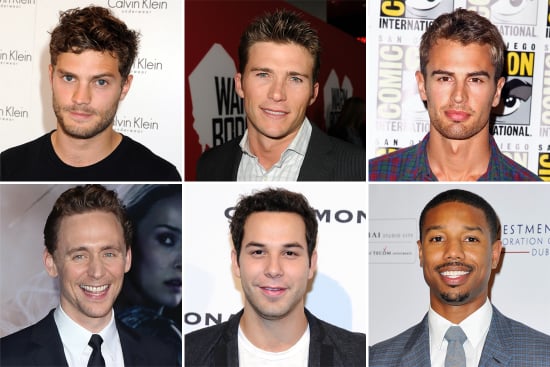 As we close out 2013, it's important to remember the best of the year and to keep in mind what we need more of in the next. Of course, at the top of our lists are hot, talented guys who we hope to see featured prominently on magazine covers and the big and small screens in 2014. From Fifty Shades of Grey's kinky billionaire, Jamie Dornan, to everyone's favorite redhead, Tom Hiddleston, there are plenty of incredible men we want to see, but if you had to pick just one, who would it be? We've narrowed it down to half a dozen, including the aforementioned favorites, plus gorgeous Hollywood royalty Scott Eastwood; Divergent's intense yet sensitive Theo James; Pitch Perfect's Skylar Astin, who is singing his way onto Glee next year; and Michael B. Jordan, who notably tackles comedy in That Awkward Moment on the heels of the tragic drama Fruitvale Station.