Hottest Guys in Movies 2014 | Poll
March Man-ness: Which Guy Heats Up the Big Screen?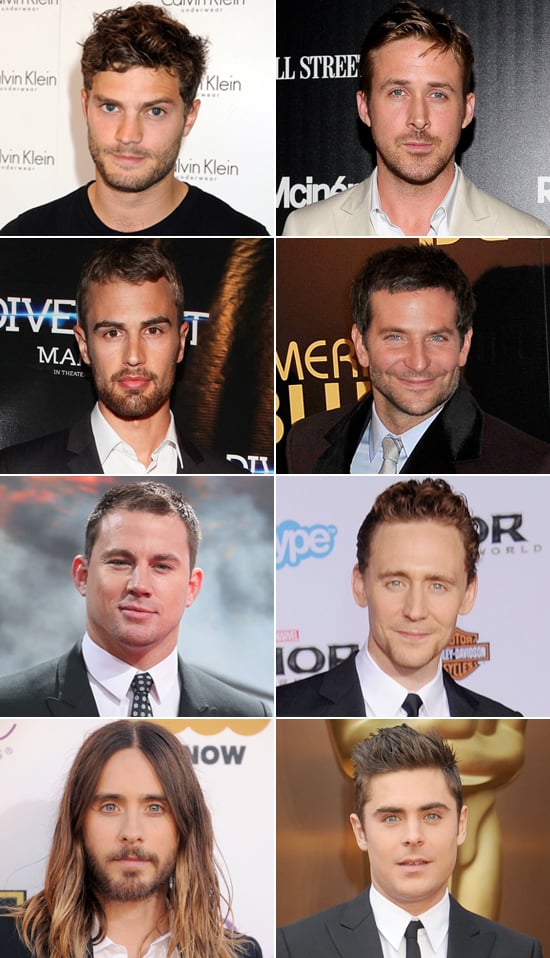 March Madness is underway, but we're focused on a whole different competition — March Man-ness! For the next few weeks, we'll be holding polls for your favorite male celebrities in different categories, ranging from stars on the small screen to musical men. Once all the votes are in, we'll pit the winners in each category against one another to find the reigning champion.
Now, we're looking at the stars of the big screen with fan favorites Channing Tatum and Ryan Gosling going up against newcomers like Jamie Dornan and Theo James. Award season stars Bradley Cooper and Jared Leto know how to light up a theater, but can they beat the adorable Zac Efron or the charming Tom Hiddleston? Place your votes below, and if you're looking for more eye candy, make sure to check out these hot college basketball players!