Hottest Shirtless Guys of 2013
Best of 2013: Who Is the Hottest Shirtless Guy?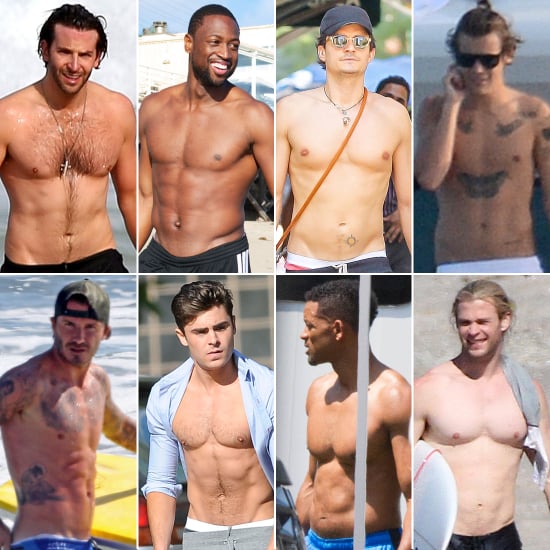 There were so many memorable shirtless moments in 2013, it's hard to pick just one. But we've narrowed down the list, and now it's up to you to crown a winner. Bradley Cooper, NBA player Dwyane Wade, and David Beckham brought the hottness during beach days this year, while Orlando Bloom, Zac Efron, and Will Smith took off their shirts on dry land. Harry Styles and Chris Hemsworth rounded out the group of guys showing their abs and arms — now it's time weigh in: which sexy man gets your vote?