How Men vs. Women Vote on Celebrity Bikini Bodies
On Monday, we kicked off the 2009 PopSugar Bikini Body Bracket to narrow down 64 insanely hot celebrity ladies in swimsuits throughout the month of July and crown one winner. Virtually impossible, I know.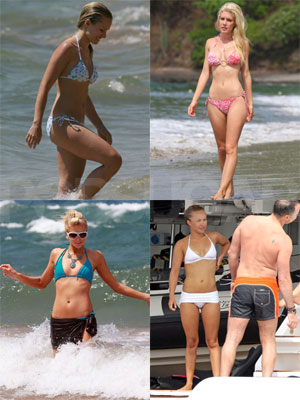 For the first two days of the bracket we watched you all vote and the closest margins were Reese Witherspoon vs. Sheryl Crow and Audrina Patridge vs. Katy Perry — those are some tough matchups. We also weren't surprised to see Pop favorites like Jennifer Aniston, Britney Spears and Rihanna on their way easily to round two.
This morning our friends over at Sports Illustrated Hot Clicks sent over their readers and whoa, just like that everything changed! I thought it would be interesting to take a look at how our predominately female audience was voting versus how the male influx changed the tides. Remember, the voting on round one ends on Saturday at midnight so there's still time to vote here and of course, when you finish any round you are entered to win an iPhone!
To see how the men voted vs. how the women voted just read more.
So what do you think about these generalized findings — interesting or predictable?