Hunger Games Actors React to Philip Seymour Hoffman's Death
How Philip Seymour Hoffman's Death Will Affect The Hunger Games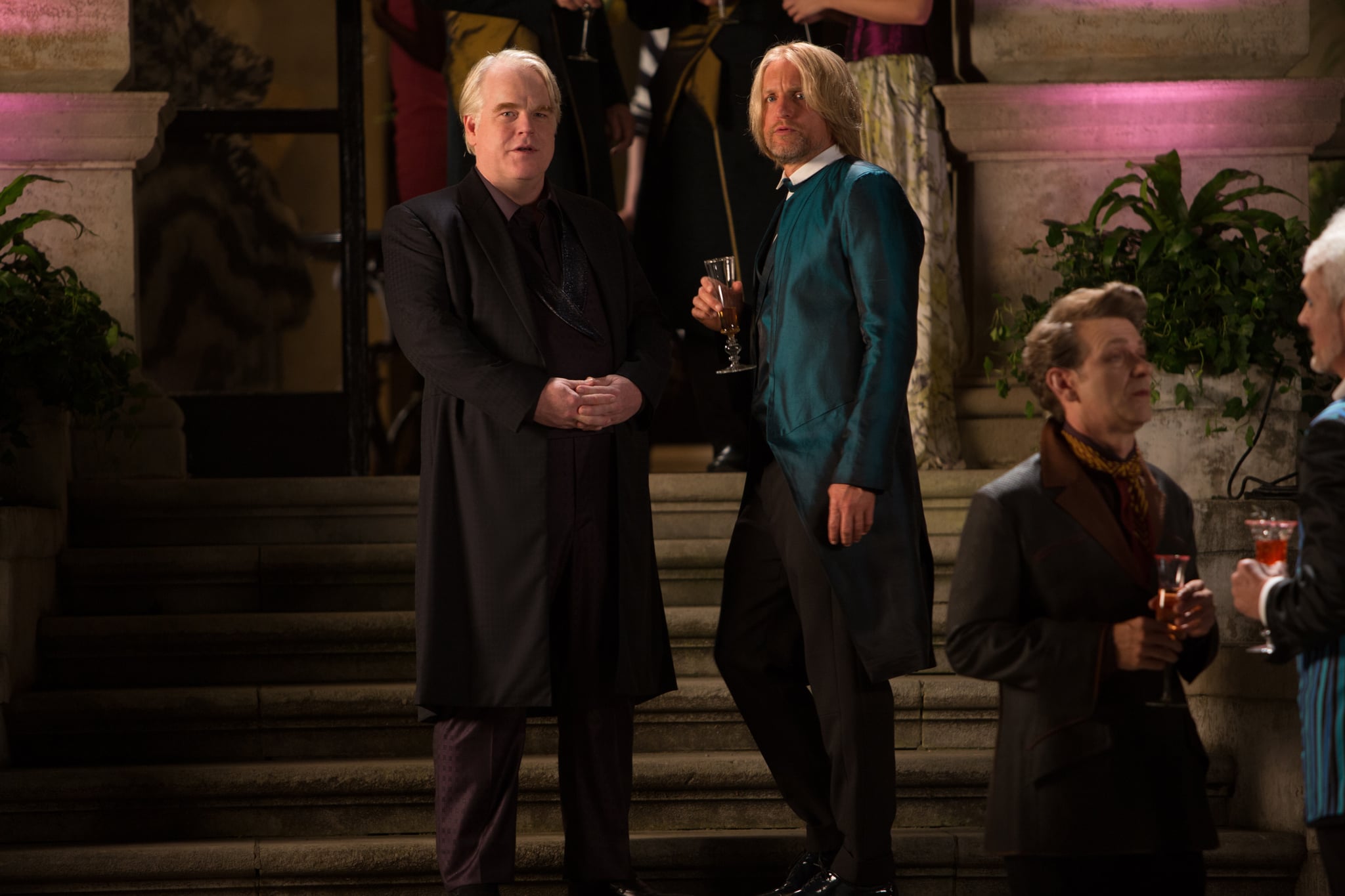 Philip Seymour Hoffman only had seven days of filming left on The Hunger Games: Mockingjay — Part 2 before his passing, Deadline reports. The actor graced the screen with Jennifer Lawrence and Josh Hutcherson in Catching Fire last Fall and had recently filmed scenes for the follow-up films. His character, Plutarch Heavensbee, plays a pivotal role in the franchise's last two installments, and there is no word on what the studio will do to make up for the scenes Hoffman hadn't yet filmed. Still, according to reports, the release dates — Nov. 21, 2014, and Nov. 20, 2015 — will not change.
Some of Hoffman's final work in front of the camera will be featured in the Mockingjay movies, making his scenes even more significant for his fans and loved ones. Lionsgate, the studio responsible for the hit franchise, acknowledged his impact on the films in a statement released on Sunday:
Philip Seymour Hoffman was a singular talent and one of the most gifted actors of our generation. We're very fortunate that he graced our Hunger Games family. Losing him in his prime is a tragedy, and we send our deepest condolences to Philip's family.
Meanwhile, Hoffman's fellow Hunger Games thespians are reacting to their loss on Twitter. Keep reading to find out what they are saying about him.
PSH - I am genuinely shocked, saddened and speechless. A truly wonderful man, with a magical touch. My hero. Thoughts are with his family.

— Sam Claflin (@samclaflin) February 2, 2014
Sam Claflin, who plays Finnick Odair in the series, shares scenes with Philip in The Hunger Games: Mockingjay Part 1 and Part 2.
So sad, what a wonderful, real, talented and sweet person we lost today. My thoughts and prayers go out to Philip's loved ones.

— Stephanie L Schlund (@1StephanieLeigh) February 2, 2014
Stephanie Leigh Schlund was Cashmere in Catching Fire, Philip's first Hunger Games movie.
Wow....I can't believe the news about Phillip Seymour Hoffman...RIP...so sad...my thoughts and prayers are with his family....

— Patina Miller (@patinamiller) February 2, 2014
Patina Miller appears as Commander Paylor in both Mockingjay movies with Philip.
Such a brilliant actor and man gone way too soon. Rest in Peace Philip Seymour Hoffman.

— Isabelle Fuhrman (@isabellefuhrman) February 2, 2014
Isabelle Fuhrman played Clove in The Hunger Games.
Shocked by the news of Philip Seymour Hoffman's passing... RIP. So sad. Please keep his family in your thoughts.

— Elena Sanchez (@TheElenaSanchez) February 2, 2014
Elena Sanchez played Cecelia in Catching Fire.
Heartfelt words from other celebrities are also pouring in as the world mourns Philip.