Ian Somerhalder & Pretty Little Liars People's Choice Awards
Exclusive: Ian Somerhalder and the Pretty Little Liars Cast to Present at the People's Choice Awards!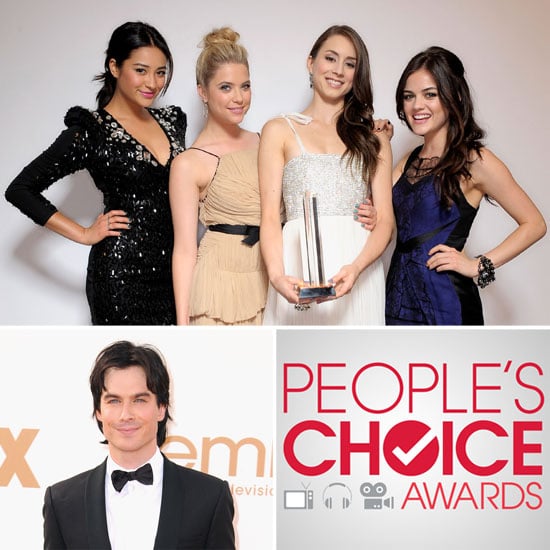 The 2012 People's Choice Awards are tomorrow, and we've got exclusive details about the show! In addition to all the stars who are already expected to be in the audience, like Emma Stone and Robert Pattinson, there will be plenty more taking the stage. The Vampire Diaries' Ian Somerhalder and the cast of Pretty Little Liars, including Lucy Hale, Shay Mitchell, Ashley Benson, and Troian Bellisario, will present statues to the winners! We're going LIVE on the PCA red carpet and backstage, so make sure to tune in tomorrow at 8 p.m. EST/5 p.m. PST right here on PopSugar.