Ian Somerhalder Tweets About His Email Habits
The Funniest Celebrity Tweets of the Week
If you thought you had email issues, don't even get Ian Somerhalder started! The busy actor asked his Twitter followers for some inbox perspective this past week, showing that he essentially has more unchecked emails than days he's been alive. In other funny tweets this week, Olivia Wilde imagined the worse-case scenario on a recent flight, Anna Kendrick prepared some one-liners for her meeting with Mark Zuckerberg, and Ellen's thermostat is changing with the times.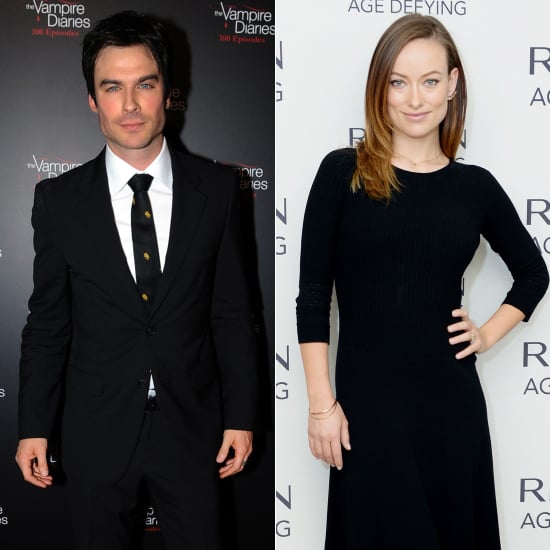 Check out all that and more in our favorite funny tweets from the week!
Is this amount of unread emails on my computer insane? Or is it just me...? Thoughts? http://t.co/79ZV2QAOUo

— Ian Somerhalder (@iansomerhalder) December 13, 2013
We're pretty sure it's time for you to get a personal assistant on that.
Creepiest part of the in-flight safety video: they smile gleefully and say "your seat is also a floatation device!".. Like it's a fun idea.

— olivia wilde (@oliviawilde) December 10, 2013
Perhaps people would pay closer attention if flight attendants appeared alarmed and anxious.
I'll be hanging with Mark Zuckerberg later. If I say "I loved you in Zombieland" do we think he'll laugh?

— Anna Kendrick (@AnnaKendrick47) December 13, 2013
Let us know what he says, Anna!
I just got a Nest Learning Thermostat. So far, I love it! You can change the temperature from your phone! Hold on. It's a little too hot.

— Ellen DeGeneres (@TheEllenShow) December 11, 2013
Ellen's got the whole world in her hands.
If I was in a band, it would be called "The Wet Bandits".

— Seth Rogen (@Sethrogen) December 12, 2013
Someone is watching Home Alone this holiday season!
Keep reading for more funny tweets!
grown adults fighting about the race of a fictional character. i wish megyn kelly were fictional but she's real. oh lord, she is real.

— christine teigen (@chrissyteigen) December 13, 2013
Chrissy Teigen got in on the "white Santa" controversy.
I seriously need some lessons on how to pose on the red carpet! I always look like I am in pain or smelling shit!

— Kelly Osbourne (@KellyOsbourne) December 13, 2013
Actually, that never occurred to us, Kelly.
My therapist casually mentioned "Brangelina" today and it made me feel weird

— Lena Dunham (@lenadunham) December 13, 2013
Therapists — they're just like us!
Please have a jogging scene in a TV comedy without the jokey sweatband. Thanks.

— Michael Ian Black (@michaelianblack) December 13, 2013
Michael, would you prefer they lose the shoes, too?
Nap. Wake up startled: "I'm late!!" Look around. Realize you have the rest of the day off. Smile. Peace. Back to nap. #LoveADayOff

— chris pratt (@prattprattpratt) December 13, 2013
Chris Pratt needs his beauty sleep.
Holiday music can make you want to heal the world or destroy it.

— Dane Cook (@DaneCook) December 12, 2013
Which way will Dane Cook go when "Jingle Bells" comes on?