Interview With Jennifer Lopez About Babies, Scientology, Her Nervous Breakdown
Jennifer Lopez on Breakdowns, Babies and Scientology
Jennifer Lopez smiled big at last night's Women in Hollywood Tribute, but these days the star has more on her mind than just fancy dresses and red carpets. She recently sat down with The Daily Beast showing her tender motherly side — of course, Emme has her ears pierced already and Max wears sequins — while opening up about a nervous breakdown, her relationship with Scientology and more. Here are highlights: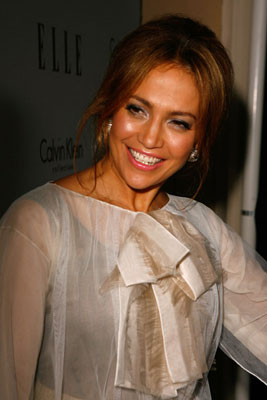 On going through a breakdown: "I don't get nervous. I don't get depressed. Blah blah blah," she says, but pauses to reconsider. Still staring into her daughter's eyes, she reaches an instant, instinctual decision. She will start now, in this moment, not-lying in her daughter's presence. "There was a time when I was very overworked and I was doing music and movies and so many things. I was suffering from a lack of sleep. And I did have a kind of nervous breakdown. I froze up on a set. Well, not on a set, but in my trailer. I was like - I don't want to move. I don't want to talk. I don't want to do anything. It was on that movie Enough," she says, referring to the film in which she played a battered wife who finally fights back. "Yeah. I did. I had a nervous breakdown."
On Scientology: "I have no problems with it and it really actually bothers me that people have such a negative feeling towards it. . . Yeah. I wouldn't mind [sending Emme and Max to Scientology School]. Not at all. Because I know that the technologies that they have are very helpful… It's all about communication. That's the thing I really don't like about talking about this. I do know so many great people who do do it, who choose it as a lifestyle and really follow it and it is their religion…I just wish that people wouldn't judge it without knowing what it is."
On her reputation: "I think I've always been a favorite to pick on," she says. "Once you have a lot of success you become a target in many ways…I just think that the whole diva thing is a misrepresentation of who I am. I think some of that is because of where I came from. I came from the Bronx and a certain background. I worked really hard. I kept my focus on the right things. And still even with that they find stuff to pick on."
She also revealed her thoughts on why her baby pictures sold for so much. As for her reputation, she'll always enjoy the finer things, but her work ethic and loving family both help her lose the "diva" image and seem to keep her more grounded than ever.