Isla Still Gets Props For Wedding Crashers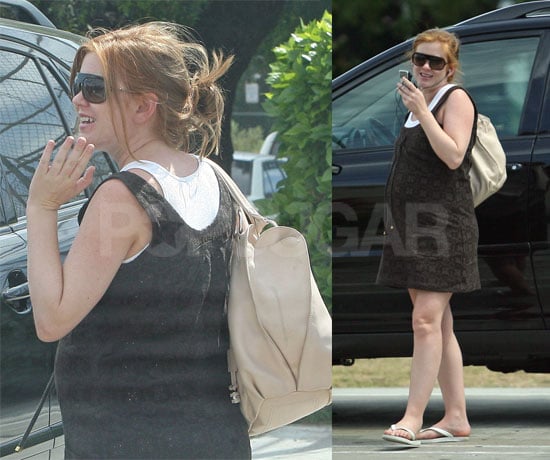 0
Isla Still Gets Props For Wedding Crashers
Adorable Isla was out and about in LA yesterday running errands to prepare for the arrival of her and Sacha's little bundle. We love seeing her hanging out with some of our favorite Hollywood moms, but Isla first caught our attention for her hilarious breakout role in Wedding Crashers. Apparently we're not alone. In a recent interview, she said,
"Recently I was in the supermarket when this guy must have recognized me as Gloria. He just kind of screamed and ran away from me in the cheese section. It was absolutely brilliant. But I do like to think that some people might actually have liked Gloria."
Likable or not, Gloria was definitely hilarious and memorable thanks to Isla. Even though we can't wait until she and Sacha are showing off their little one, we hope Isla will get back on the big screen soon because funny leading ladies sure are hard to come by these days.
Lots more of Isla so