J-Lo's Big Premiere Proves Slighty Disappointing
J-Lo's Big Premiere Proves Slighty Disappointing
Start Slideshow
ADVERTISEMENT ()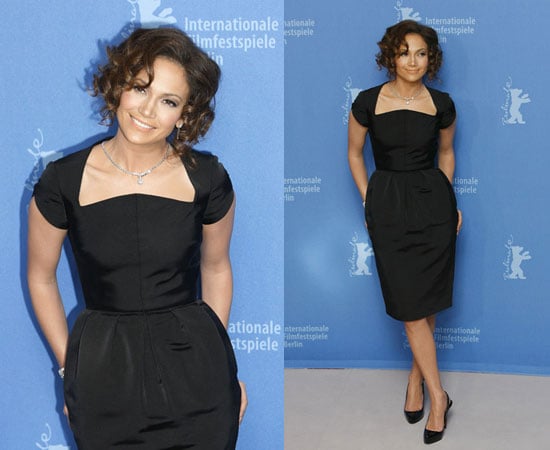 0
J-Lo's Big Premiere Proves Slighty Disappointing
After much ado about J-Lo's foray into politically active filmmaking in Bordertown, the movie finally premiered Thursday night. Unfortunately, it met a less-than-thrilled audience at the premiere screening. In fact, the whole thing sounds pretty rough. Here's more:
The first ominous signs came at the press screening on Thursday afternoon, when the film was booed by the audience, apparently annoyed that Nava had decided to make a B-movie thriller out of such a tragedy. Then there were boos during the official premiere on Thursday evening, and applause at the end was muted. J-Lo looked visibly upset.

The Berliner Zeitung says the film is "funny, but unintentionally" reporting that viewers at the press screening had reacted with "frenetic laughter" at supposedly serious scenes. However the film is also "pretty distasteful" at the same time: the critic accuses J-Lo of exploiting the real suffering of the Mexican women in order to become a star in the Central American market. "It's no coincidence that the film is coming out at the same time as her new record, the first where she sings entirely in Spanish," the paper writes.
Mmm, yikes. Perhaps this is a hint as to why the movie's American release has been delayed for so long. At least she won the Amnesty International Award for her work on the film, right?
More pics of J.Lo and Antonio Banderas so just