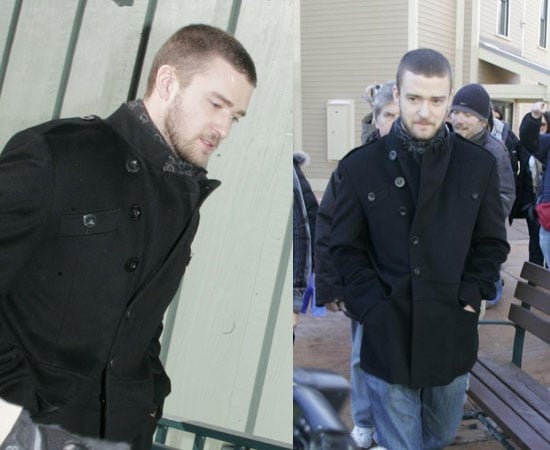 Too bad we're talking in the metaphorical sense here. With Sundance coming to a close, Justin's getting ready for his big Grammy performance on February 11th, which he'll rehearse with the winner of My Grammy Idol. Five finalists have been chosen, and JT had a major hand in the selection. Here's more:
"I was hands-on," Timberlake tells PEOPLE. "I looked at some tapes and gave my opinion."

The winner of the text-message and online vote will be announced just moments before the performance on Feb. 11, though the field will be narrowed down to three finalists by Feb. 4.

"To become a recording artist and the first time the world gets to hear them is at the Grammys, I don't think the opportunity gets any better or bigger," says Timberlake, who competed on the talent show Star Search as a kid.

The newly single star got a preview of the finalists' voices last week when they sang En Vogue's "Don't Let Go" for him. "They all have great voices," he says, adding with a goofball grin, "A couple of them are lookers too!"
Looks like newly single JT is keeping his eyes open at all times, but after Britney, I doubt he'd go for a potential pop star. For more pics in Park City, just