Jake and Maggie's Approach to Buddhism
Jake and Maggie's Approach to Buddhism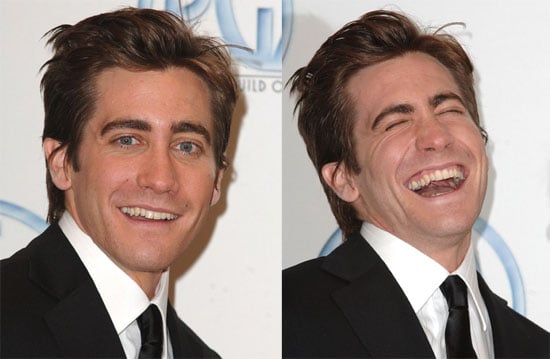 0
Jake and Maggie's Approach to Buddhism
Jake batted his baby blues at the Producers Guild Awards the other day. The nice thing about Jake is he's also got brains to back up his good looks. He and Maggie both went to Columbia University where they were crafty enough to finagle a class with Uma Thurman's dad who is a professor of Eastern philosophy at the university (how random is that?). Evidently Uma's pop is pretty tough - but Jakey says he and his sis are too. Here's more:
"The first class I took was Introduction to Tibetan Buddhism," he says, "My sister and I took that together; she was a senior when I was a freshman. And the first thing Professor Thurman says is 'All freshmen, out.' Maggie grabs my arm and says, 'Stay.' I whisper, 'He said freshmen out!' She's like, 'Yeah, yeah.'...So then he says, 'Sophomores out.' Then, 'All Juniors not majoring in Eastern religion, out.' And by now, I'm saying to Maggie, 'I've got to go!' She just kept telling me to stay."

"Eventually, he got through seniors-and she said, 'Now go up and talk to the TA. Beg him.' So I went up and begged and the guy said, 'Of course, no problem. The other people were just stupid and they left.' So we took that class, and it was wonderful. Maggie just knew. She's tough!...We're both pretty tough."
It's so cute that he and Maggie are that close. We always love hearing stories about the two of them together. For more pics just