Jake Shows Off His Generous Green Thumb
Jake Gyllenhaal got down and dirty planting trees as part of the Global Green National Green Schools Initiative in LA yesterday. While he has a big heart when it comes to the world, he's also got a lot of love for his girlfriend Reese Witherspoon. Once again there are rumors that things might be headed to the next level — he supposedly spent some time ring shopping in NYC. It very well could have been a congratulations gift for Maggie and Peter's Uncle Vanya debut, but he also doesn't need an occasion to give Reese something beautiful.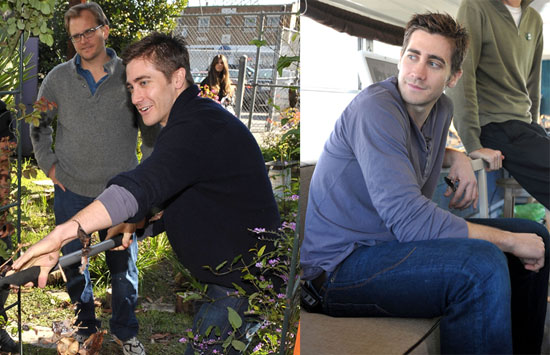 To see more of Jake and the trees just read more.