James Van Der Beek Tweets About the VMAs
The Funniest Celebrity Tweets of the Week
This week in our favorite celebrity tweets, James Van Der Beek shared what everyone was thinking during Justin Timberlake's performance. Also, Elizabeth Banks expressed why salads just don't cut it, Damon Wayans Jr. opened up about his latest feud, and Sarah Silverman gave us some news we just didn't need to hear.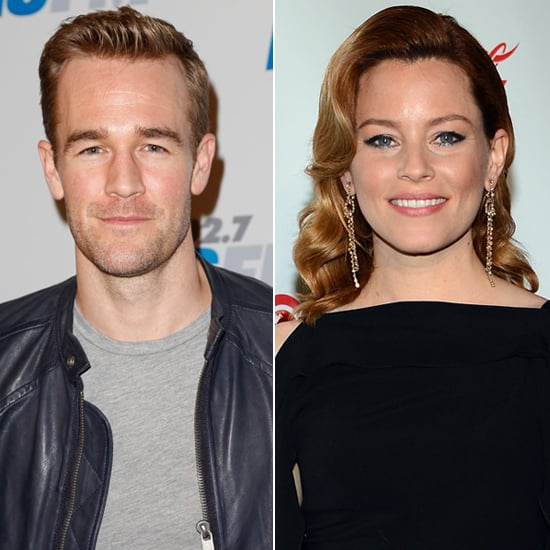 Check out all that and more in this week's roundup of the most hilarious celebrity tweets!


We're starting to think Justin Timberlake might be a sorcerer.
Things I learned watching the #VMAs2013: @jtimberlake is in much better shape than I am.

— James Van Der Beek (@vanderjames) August 26, 2013


Welcome to all of our diet struggles (see also: cheese fries).
I just ate a wonderful salad for dinner and ... I'm freaking starving. Dammit!

— Elizabeth Banks (@ElizabethBanks) August 29, 2013


Well, "fun" is definitely one word for it! Thanks, Sarah Silverman.
Here's a fun fact. We are all 100% definitely going to die.

— Sarah Silverman (@SarahKSilverman) August 29, 2013


Listen, even Satan gets bored sometimes.
"I know lets put stickers on every single piece of fruit sold in America!" -Satan

— RainnWilson (@rainnwilson) August 26, 2013


Check out the rest of our favorite tweets when you read on!


Chrissy Teigen knows what she wants, and she doesn't need your approval.
If you don't want a toaster strudel right now just unfollow me I hate you

— christine teigen (@chrissyteigen) August 29, 2013


Darn. We wish we'd known this before trusting Anna Kendrick with our deepest secrets.
If you ever want to tell me a secret and you make me swear "on puppies" that shit is going to my grave.

— Anna Kendrick (@AnnaKendrick47) August 29, 2013


Sometimes it feels like Siri gets everything wrong on purpose.
Siri is super catty.

— Damon Wayans Yunior? (@wayansjr) August 28, 2013


We'll, we'll, we'll. If it isn't autocorrect.
Hey iMessage, sometimes it's "were."

— kelly oxford (@kellyoxford) August 28, 2013


At least Lena Dunham knows what she's shooting for.
My style goal is essentially to look like a slutty kindergartener with access to her mother's vast collection of "ethnic" jewelry

— Lena Dunham (@lenadunham) August 27, 2013


Comedy writer Megan Amram's mother and Robin Thicke had very similar Mondays.
my mom said she was "really down" today because blurred lines didn't win any vmas last night

— Megan Amram (@meganamram) August 27, 2013


Answer: about $50.
What exactly is the difference between going out to dinner at a fancy restaurant and eating 5 sticks of butter?

— Jim Gaffigan (@JimGaffigan) August 27, 2013


It's a trap!
Wow. What a great night of #VMAs. Now I'm gonna get some cleaning done and- oh look they're on again.

— Ellen DeGeneres (@TheEllenShow) August 26, 2013


False. Where would we binge-watch Netflix?
If girls wanted to have sex as much as guys did there would be no computers.

— Chris D'Elia (@chrisdelia) August 29, 2013


I mean, aren't all giant corporations generally very trustworthy?
.@Walmart I just feel like I can trust you guys.

— rob delaney (@robdelaney) August 29, 2013


If anyone can make a friendship with J.J. Abrams happen, it's Neil Patrick Harris.
I've decided that I'd like to be J.J. Abrams' best friend. I feel like that should happen.

— Neil Patrick Harris (@ActuallyNPH) August 29, 2013