Jamie Lynn's $1 Million Paycheck and Dad's Pissed
Jamie Lynn's $1 Million Paycheck and Dad's Pissed
According to TMZ, Jamie Lynn Spears is getting paid $1 million for her deal with OK! Magazine . . . but there's a catch. She's not going to see the money until after the baby is born and she grants them the exclusive first photoshoot. While the whole thing is pretty gross, that paycheck is nothing compared to what her big sister could fetch, and that's apparently because 16-year-old Jamie Lynn isn't a big enough star. Plus, the deal was brokered by Lynne Spears, who kept in touch with the magazine after calling to thank them for how they handled Britney's photoshoot breakdown over the summer. Ugh, all of it is so dirty. Oh, and TMZ also says the baby is due sooner than we think.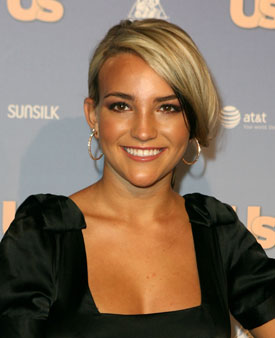 While Lynne is obviously more than an accomplice in all this, papa Jamie Spears is reportedly "devastated" and "furious" about both the news and the fact that his family sold the story. As for Jamie Lynn herself, I can only imagine how overwhelming and scary this all is right now.
We read some of her interview already, and here is a little more from Jamie Lynn. She says she's "looking forward to being the best mom I can be...I'm the one who has to live with it for the rest of my life...I put myself in this position, an adult position, so I have to act like an adult and take responsibility for what I did." There's so much of this whole situation that is just so so sad.