Jane Pitt's Statement in Support of Angelina Jolie
Brad and Angelina's Family Speak Out in Support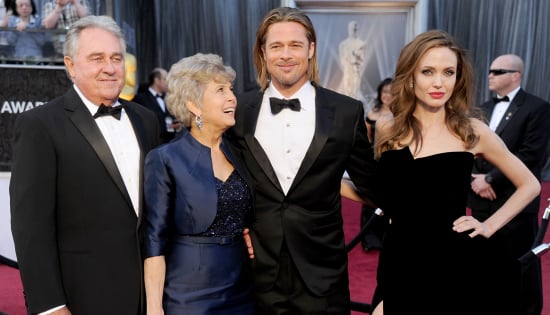 After Angelina Jolie revealed her decision to undergo a double mastectomy in an op-ed piece for The New York Times, she has received an outpouring of support including stars reaching out on Twitter and a statement from her fiancé, Brad Pitt. Brad's mom, Jane, spoke out as well today, saying:
"We're so very proud of Angie, this means so much to our family especially our grandchildren. We love her dearly."
Angelina's brother, James Haven, also shared kind words:
"My sister like our mother always put her children first. I am so grateful to be her brother."