Janet Jackson Billboard Cover May 2018
Janet Jackson Reflects on Her Fondest Memory With Michael, and BRB, We Need a Tissue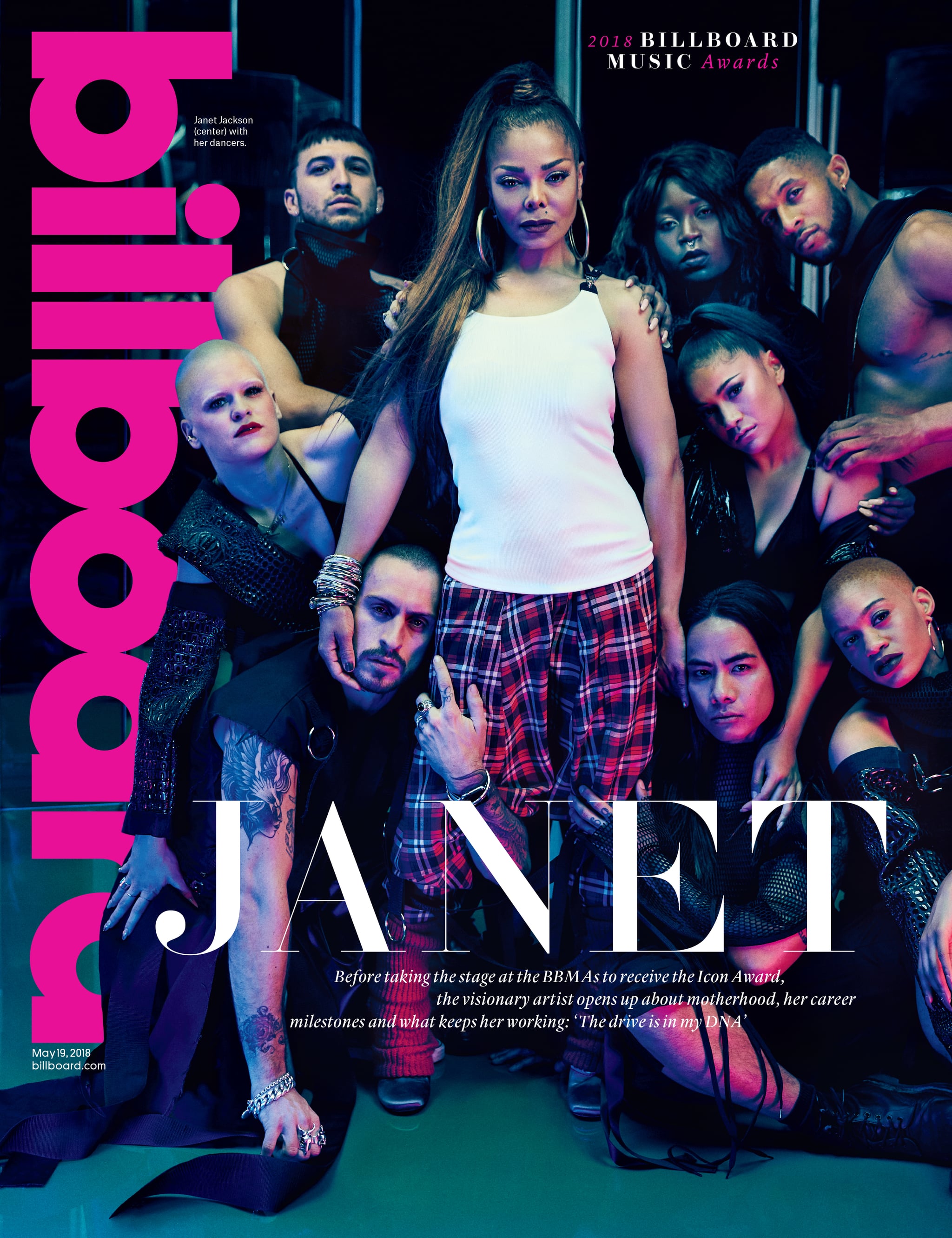 Janet Jackson is the latest cover star of Billboard magazine, and inside the publication, the 52-year-old performer opens up about becoming a mother to her son, Eissa, being inspired by contemporary artists like Bruno Mars, and, best of all, her unbreakable bond with her late brother, Michael Jackson. On Sunday, Janet will be honored with the Icon Award at the 28th annual Billboard Music Awards, where she's also set to take the stage and perform a string of her hits. Before then, check out what the singer had to say in her candid interview ahead.
On one of her most precious Michael Jackson memories: "I was 16 and in between my first two records. Michael was recording [1982's] 'Thriller.' He invited me to the studio where he was about to sing 'P.Y.T.' and asked me to help out on background vocals. Since we had been singing together forever, I knew it'd be easy. I jumped at the chance. I loved being one of the P.Y.T.'s and was especially proud — I hope this doesn't sound like bragging — that when the record was mixed, my single background voice was the one featured. I can't tell you how good that made me feel."
On finding peace through motherhood: "My son, even in his short 17 months on the planet, has showed me that love, no matter how deeply you believe you have experienced that emotion, can always go deeper. Love is limitless. And for someone like me, raised in show business where self-concern is always a priority, how fortunate I am now to be concerned, first and foremost, with the welfare of someone else. Day after day and night after night, holding my baby in my arms, I am at peace. I am blessed. I feel bliss. In those moments, all is right with the world."
On the new and current artists that inspire her: "Daniel Caesar is proving that romantic R&B is alive and well. Kendrick Lamar and J. Cole are proving that brilliantly original storytelling is one of hip-hop's great gifts to world culture. SZA is proving that young women still possess extraordinary vocal skills and style. I also have a special place in my heart for Bruno Mars. Bruno was really the first music my son responded to. During and after his birth, I comforted myself with Brazilian jazz, music that always relaxes me. Then when the baby began crawling, Bruno was breaking out big and on the radio all the time. That delighted both of us. Bruno is a throwback to the days when the greatest artists could do it all: write, sing, dance, produce."