Jared Leto Grabs His Bulge on Stage | Video
Jared Leto Grabbed His Crotch on Stage Again — This Time While Shirtless!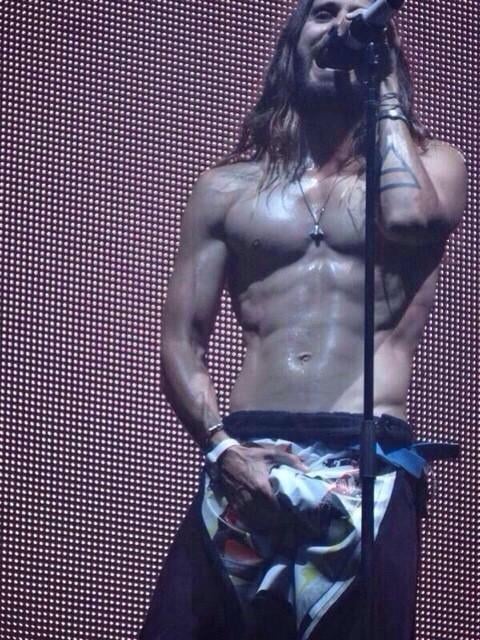 Source: Twitter user EbonyRogue
Jared Leto has been pulling off the most epic crotch grabs in recent history during performances with his band, Thirty Seconds to Mars this month. While playing the group's hit "End of All Days," the rock star and Oscar winner is taking the opportunity to grab his package as he sings the line "seduction is my game." This has happened twice now, so we're inclined to believe him. Check out the most recent photos, plus a GIF of Jared's crotch grab on stage in Toronto below.

Source: Twitter user brenteverett