Jared Leto Hates Everyone at Sundance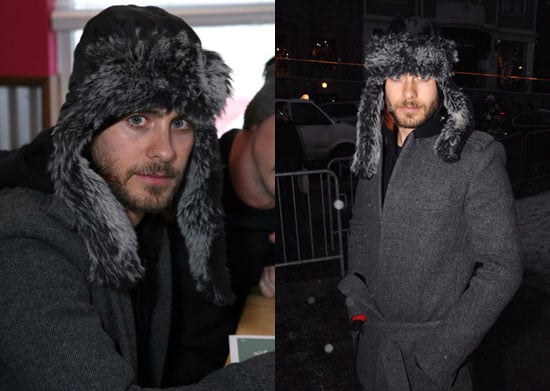 0
Jared Leto Hates Everyone at Sundance
Jared Leto (shockingly!) acted like a prima donna at Sundance this weekend. The actor rock star Champion of Eyeliner, there to promote his movie Chapter 27 (fine, I guess he's an actor, a rocker, and a CoE) decided that he didn't want his picture taken while out at a club and was seen picking fights with fellow VIPers. Page Six reports:
JARED Leto was in a foul mood at the Sundance Film Festival in Park City, Utah, on Saturday night. Leto, who was promoting "Chapter 27" (in which he plays John Lennon's assassin) picked fights with photographers and clubgoers in the VIP section of Tao at Harry O's. When a photographer from WireImage attempted to snap Leto's picture, the eyeliner- clad cad shouted, "No! No more, bro!" Leto walked out - but not before a "big guy" yanked at his long tresses. Leto "whipped off his hat with earflaps on and stepped up to the guy," said a spy. "They were yelling at each other." But no punches were thrown. And though Leto left, he came back a couple hours later to look for the guy.
While Jared may not have been the sole instigator in this altercation, it's not the first time he's gotten into a public scuffle (you may remember his run in with Elijah Wood last fall). It sounds like if the guy hates publicity so much he should steer clear of big photo festivals like Sundance. Just saying.
Leto was also reported to have freaked out when he heard that Justin Timberlake may have been planning to perform at a party attended by the 30 Seconds to Mars frontman. Perhaps it had something to do with their mutual ex Cameron Diaz?
For more of Jared being cosy and maybe crazy just