Jay Z and More Artists Boycotting Florida
Update on Florida Artist Boycott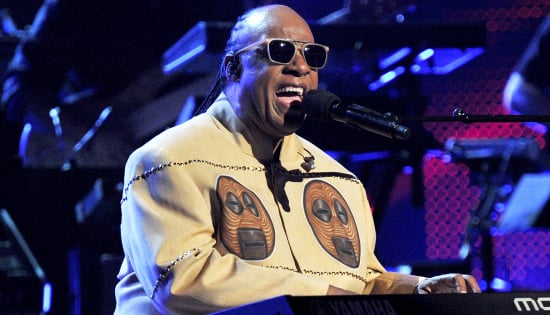 Update: The original source has shared additional information that discredits the idea of other artists following in Stevie Wonder's footsteps.
Following the news that George Zimmerman was found not guilty, Stevie Wonder announced that he would not be performing in Florida in protest of the state's "Stand Your Ground" laws. Today, there were reports of other celebrities also deciding to boycott Florida, including Jay Z, Kanye West, Madonna, Rihanna, Usher, and more.
Wonder first announced his decision at a concert in Quebec City, saying, "I decided today that until the 'Stand Your Ground' law is abolished in Florida, I will never perform there again. As a matter of fact, wherever I find that law exists, I will not perform in that state or in that part of the world. The truth is that — for those of you who've lost in the battle for justice, wherever that fits in any part of the world — we can't bring them back. What we can do is we can let our voices be heard."
Jay Z showed his support for Trayvon Martin and his family over the weekend when he and Beyoncé attended a rally for Martin in NYC. During the event, the couple snapped pictures with Martin's family and Beyoncé posted a photo of bracelets that support Martin on Instagram.