Jay-Z's New Song "Open Letter"
Jay-Z Releases "Open Letter" Song to Critics — Good Song, or Bad PR?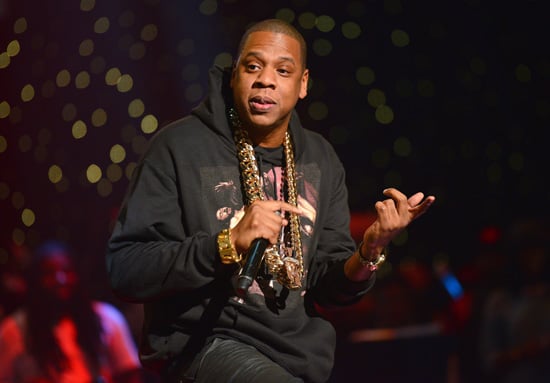 Jay-Z released the new song "Open Letter" today on his website, Life + Times. The message of the song is clear — he was not thrilled that various politicians wanted to launch an investigation into his fifth wedding anniversary trip with wife Beyoncé Knowles to Cuba, which, as it turns out, was approved by the US Treasury Department. In the song, which was coproduced by his friends Swizz Beatz and Timbaland, Jay raps about his critics, "They wanna give me jail time and a fine. Fine! Let me commit a real crime."
And Jay's aggressive lyrics don't stop there. He takes on critics of his work in the sports field, too. Jay is launching a sports agency, an endeavor that necessitates him selling his interest in the Brooklyn Nets in order to take on athletes as clients. Jay's involvement with the team has been a lightning rod of controversy, with onlookers wondering what exactly he was getting out of being a minority owner. In "Open Letter," he raps, "I would have moved the Nets to Brooklyn for free, except I made millions off you f-cking dweebs." Clearly, Jay had a lot to get off his chest, and this track afforded him the opportunity to do so. We're curious what you make of "Open Letter" — is it a great song as far as you're concerned, or a bad PR move because of the message?