Jen Suggests You Let it All Hang Out
Jennifer is busy promoting her new romantic comedy Catch and Release this week. The film doesn't open until Friday but she's already appeared on The Martha Stewart Show, Live With Regis and Kelly, and GMA. In the film she plays a woman whose fiance dies a few days before their wedding. Afterward she finds out that he wasn't who she thought he was. Jennifer says that doing the film made her be a little more realistic about herself and her relationship. Here's more: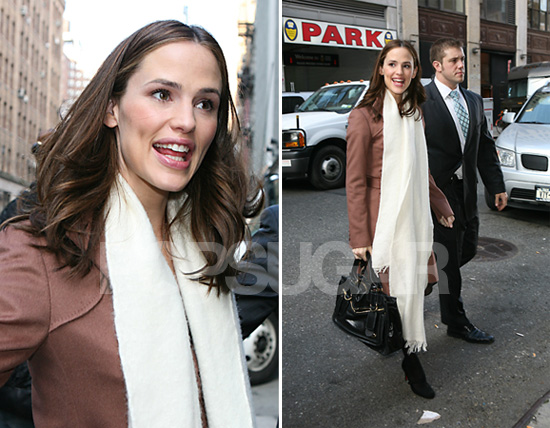 "You can want to see someone as a knight in shining armor and not want to know the other side of them, or see yourself that way and work hard to be perfect and not really let someone know all of you," she said. "This movie kind of teaches you…[to] just go ahead and be everything, let it all hang out."
You mean Ben's not a knight in shining armor? You could have fooled us!