Jennifer Aniston Bikini Photos in Cabo With Gerard Butler
It's a Wrap For Jennifer Aniston and Gerard Butler's Mexico Bikini Time!
Jennifer Aniston soaked up her last few rays of Mexico sunshine in her bikini yesterday before she and Gerard Butler boarded their private jet to end their vacation. The two spent a long weekend in Cabo along with a crew including friends Courteney Cox, David Arquette, Sheryl Crow and lots of swimsuits. Jennifer and Gerard have lots of quality time coming up as they gear up for the release of The Bounty Hunter. Jennifer will be turning 41 on Thursday, and it looks like she'll be doing it with a perfect new glow. Plus, she has quite a system to avoid tan lines — check out her 10 hottest bikini pics from the trip.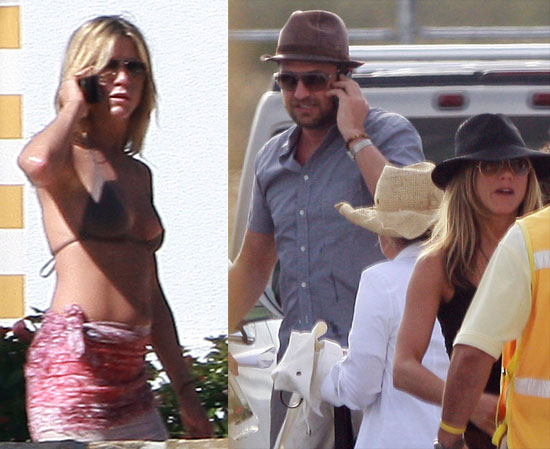 To see more of Jennifer and Gerard just read more.