Jennifer Aniston Spotted On a Date With Cougar Town's Josh Hopkins 2010-09-06 14:59:59
Jennifer Aniston Spotted on a Date With Cougar Town's Josh Hopkins — Cute Couple or Not Getting Your Hopes Up?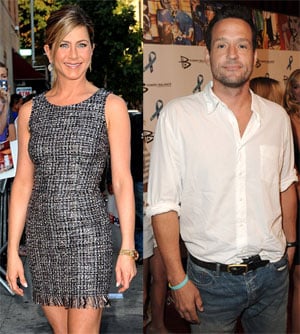 Jennifer Aniston's Cougar Town cameo may have also landed her a love connection. She was spotted out on a romantic date with Josh Hopkins, who plays Courteney Cox's love interest Grayson on the show. Jennifer shot her guest-starring role a few weeks ago and we'll see her on the small screen when the show returns later this month. We're excited to see Jennifer and Courteney on TV together again, but the possibility of a new man for Jennifer is pretty great too. So what do you think about Jennifer and Josh's date night — cute couple or not getting your hopes up?