Jennifer Garner and Samuel Affleck Feeding Ducks
Adorable Samuel Affleck Feeding Ducks Will Make Your Day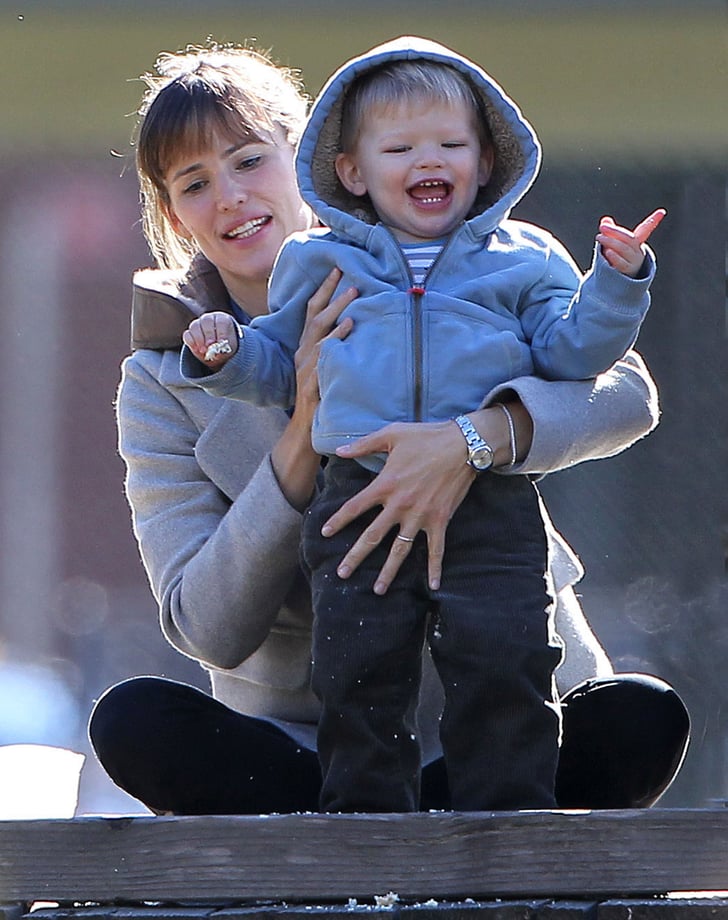 View these photos with caution, because your heart may explode: Jennifer Garner brought her son, Samuel Affleck, to an LA park on Wednesday to relax and feed some ducks. It's an arguably big milestone for any young child, and Samuel looked thrilled to be interacting with the birds. Jennifer was beaming as well, helping her little guy point out the ducks before teaching him how to throw pieces of bread.
Jennifer and Samuel have been spending lots of cute quality time together lately, especially while his older sisters, Violet and Seraphina, are in school. Last week, Jennifer brought Samuel to a horse ranch, swinging him around in the grass and introducing him to animals. Meanwhile, Jen's husband, Ben Affleck, opened up about their 10-year relationship in a recent interview with Playboy, telling the magazine that they "fell in love on Daredevil" in 2003, adding, "She is by leaps and bounds the most important person to me."
See more ridiculously adorable photos of Samuel Affleck feeding ducks when you keep reading.