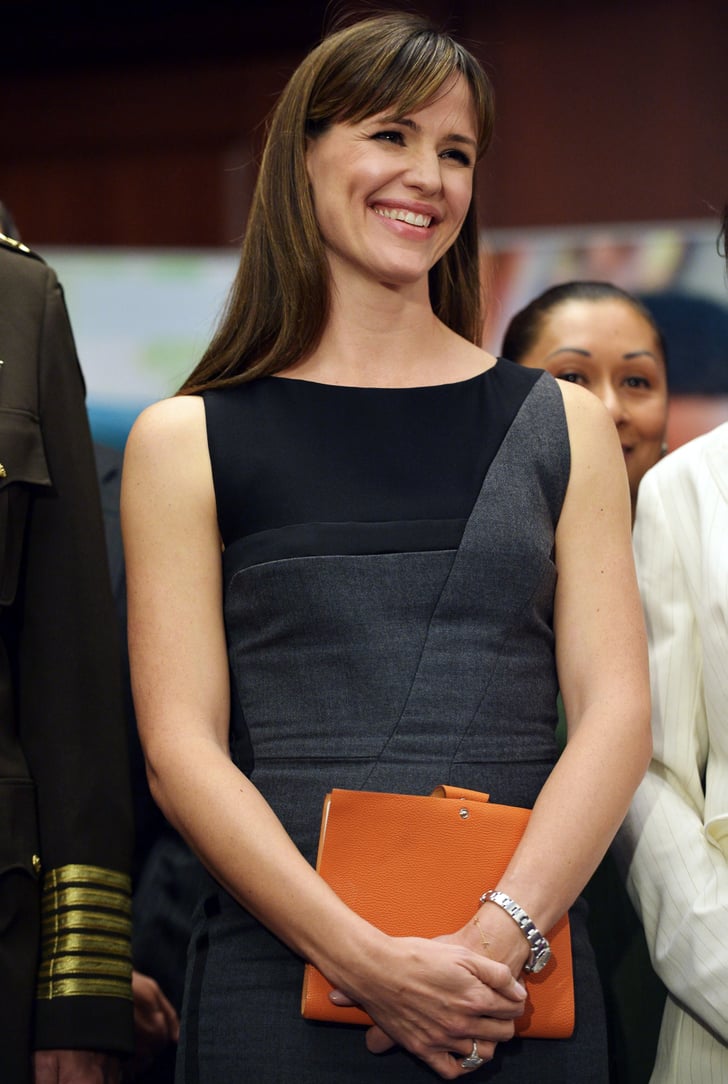 Jennifer Garner jetted to Washington DC this week, where the actress helped push for more early-education opportunities as the Save the Children Artist Ambassador. While visiting the US Capitol, Jennifer spent time playing with kids at the Senate visitors center, showing off her sweet maternal instinct when she joined little ones on the floor for a fake tea party. The play time came before the politics, as she then headed to a briefing on a bipartisan proposal to expand learning opportunities in America. She drew on her experience as a mom and as an ambassador to address the issue:
"As moms, we all want our children to do the very best they can, in school and in life. But early-education opportunities are out of reach for so many families in this country. As a result, children enter school already behind and at risk of never catching up. All children deserve the chance to succeed, but right now, millions don't get one. With this legislation, we have a historic opportunity to give the nearly one in four children living in poverty a chance at a brighter future."
The bill she's supporting, introduced as the Strong Start For America's Children Act, would expand President Barack Obama's early-education proposal by increasing opportunities for kids from birth to age 5 while also helping states fund preschool for 4-year-olds from low-income families. In October, Jennifer attended the first-ever Save the Children benefit gala in NYC, where she said she particularly likes to focus on programs that help kids with early education in rural America. She's long supported the organization and has been the Save the Children Artist Ambassador since 2009, traveling across the US to visit the organization's programs in poverty-stricken communities.
For video footage from Jennifer's Save the Children visits and more photos from her time in DC, just keep reading.