Jennifer and Gerard Go Public, Confirm a Romance!
Jennifer and Gerard Caught Kissing, Confirm Their Romance!
Jennifer Aniston and Gerard Butler have been the subject of romance rumors since news broke last year that they'd be costars in The Bounty Hunter, and speculation intensified this week after they were spotted looking like way more than just friends on a boat in Paris. The pair is finally putting the many stories to rest — according to their respective reps, they're 100% on! Her PR person released a statement this morning that said: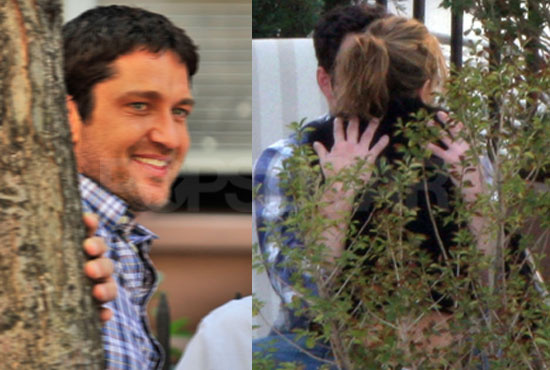 "It is not our policy to comment on our clients' personal lives, but in light of overly intrusive media scrutiny Jennifer Aniston would like to put rumors to rest. She and Gerard Butler are currently in a relationship, but the would please ask for privacy and respect for their personal lives going forward."
Gerard's rep was quick to follow with a statement of his own. To see what he says, just read more.
APRIL FOOLS!!!!!!!! As much as we'd love it if Jennifer released any kind of statement about her personal life, sadly the world will be left to speculate without any confirmation as to her romantic status with Gerard Butler. The guy in the plaid is actually Vince Vaughn in 2005.