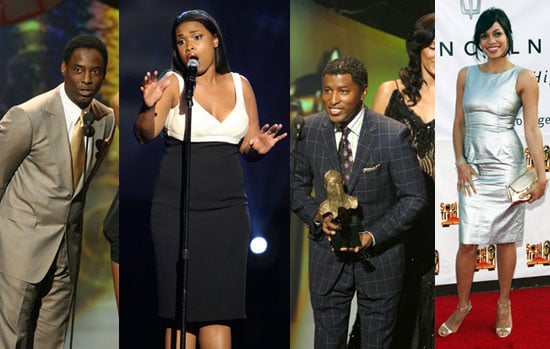 0
Jennifer Hudson Adds to Her Trophy Case
Just when you think there couldn't possibly be any more awards shows, Hollywood is right there to prove you wrong. This weekend, The Soul Train Music Awards honored artists in R&B, hip-hop and gospel music. Jennifer Hudson, Babyface and John Legend were among the winners. Here are highlights:
"I want to thank Soul Train for appreciating my music and black music over the years," said Legend, who did not attend the show, via a television feed.

"I just can't believe I got the Sammy Davis Jr. award," said Hudson, who also performed during the show. "I'm standing on the same stage where I made the top 32 of 'American Idol.'"

"When you think of songwriting and where it comes from, you go to your space in your room and you write, and you try to write from the heart," Edmonds said.
Beyonce, Jamie Foxx, and Mary J. Blige were also honored but failed to grace us with their presence. I have to wonder where Jennifer Hudson and Mary J. Blige keep all of their awards. Seriously, these women seem to be racking up the awards these days.
To see more pics including Tia Mowry, Omarosa and Jermaine Dupri, just
Images include Jennifer Hudson, Tia Mowry, Babyface, Isaiah Washington, Rosario Dawson, Omarosa Manigault-Stallworth, Jermaine Dupri, Dani Evans, Eddie Steeples, Elise Neal, Tracie Thoms, Sydney Tamiia Poitier