Jennifer Hudson's Changes
Jennifer Hudson's Changes
The media has been abuzz with Jennifer Hudson's name lately, and for good reason! The former AI contestant had a very big day yesterday: she was on the Today Show, and was nominated for a Golden Globe for her performance in Dreamgirls. Here's more: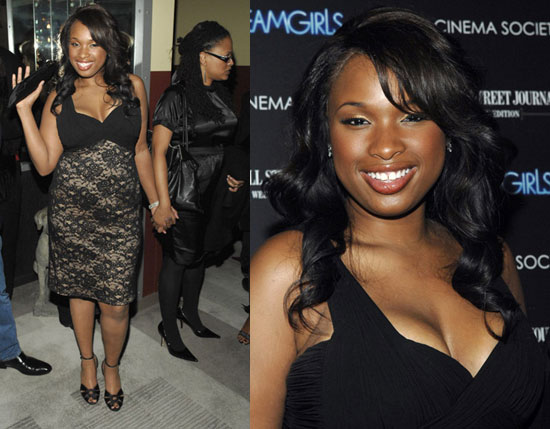 "It went from watching the nominations to hearing my name, screaming and crying ... and then I had to go right on to the stage," Hudson explained. "I was still caught up in the moment. I didn't even know what I was doing."

The star sat with her hands folded in her lap and breathed deeply as "Today" host Matt Lauer praised her portrayal of Effie White, a singer in a '60s R&B group in the movie.

"I'm overwhelmed right now," she confessed to Lauer, who could hear the commotion coming from her dressing room on another floor when her name was read.

Once Hudson sang the last line of "I am Changing" - "I'll change my life, I'll make a vow, and nothing's gonna stop me now" - her eyes welled with tears and she fanned herself with her hand.
We've seen the movie and there is no doubt Jennifer steals the show. She is spectacular! For pics of Jennifer Hudson at a Dreamgirls after party, just read more