Jennifer Hudson Turns Rejection into Stardom
Jennifer Hudson sure has had a busy week. She stopped by Letterman, won the Breakthrough Performance Award at the Palm Springs Festival over the weekend and then took home best supporting actress at the NY Critics Awards on Sunday. She's sure come a long way since losing out on Idol. However, if she hadn't been rejected by the show she might not have given such a stellar performance in Dreamgirls. Jennifer recently said she used her AI rejection to help her to relate more to her Dreamgirls character. She says: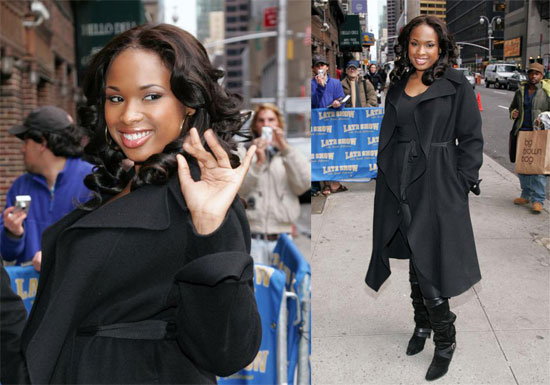 "I don't believe in looking back, that's in the past. It's part of my history and I'm proud of it. But, hey, I took it as a lesson and I've moved on. "I have never experienced anything to the extent of what EFFIE (her character in the film) went through, but everybody has been rejected. That was my closest rejection so I used that!"
We wonder what's in store for Jennifer next week at the Golden Globes. For more pics just read more