Jennifer Lawrence Best Moments 2013
Best of 2013: Which Candid Jennifer Lawrence Moment Is Your Favorite?
There were so many Jennifer Lawrence moments that made us smile this year! She got candid on red carpets, in interviews, and at award shows, and the results were hilarious — and sometimes really sweet. Check out our top Jennifer moments from 2013, including her laughable "mintcident" and her run-in with Jack Nicholson, and make sure to vote on your favorite below:
Her "I Beat Meryl" Golden Globes Acceptance Speech
Her Press Conference "Mintcident"
Her Oscar Night Run-In With Jack Nicholson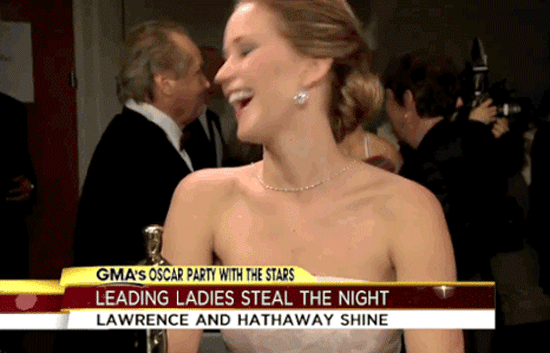 When She Photobombed SJP at the Met Gala
When She Went Out of Her Way to Greet a Lucky Fan Her Seriously Candid Convo With David Letterman