Jennifer Lawrence [1] brought her infectious personality back to Comic-Con in San Diego on Saturday, hanging out with the likes of Hugh Jackman [2] and Sophie Turner. The stars were all on hand to promote their upcoming movie, X-Men: Apocalypse, which will hit theaters in May 2016. In typical Jen fashion, she couldn't help but get silly and sweet, especially when Hugh wandered over in her direction at the 20th Century Fox panel. As video shows, the actor first tried sitting on Michael Fassbender's lap. After being turned away, Jen welcomed him with open arms and hugged him tight. Don't be worried, though — the 6'2" star only sat down for a second.
Jennifer first popped up at this year's Comic-Con on Thursday, continuing her tradition of goofing around with Hunger Games costars Liam Hemsworth and Josh Hutcherson [3]. The trio reunited to promote the last movie in the franchise, Mockingjay — Part 2, out this November. She also made time for Bill Murray [4], who had Jennifer totally freaked out and overwhelmed [5] — in a good way, of course. Keep reading to see Jennifer's latest snaps, and be sure to check out all of POPSUGAR's Comic-Con coverage [6].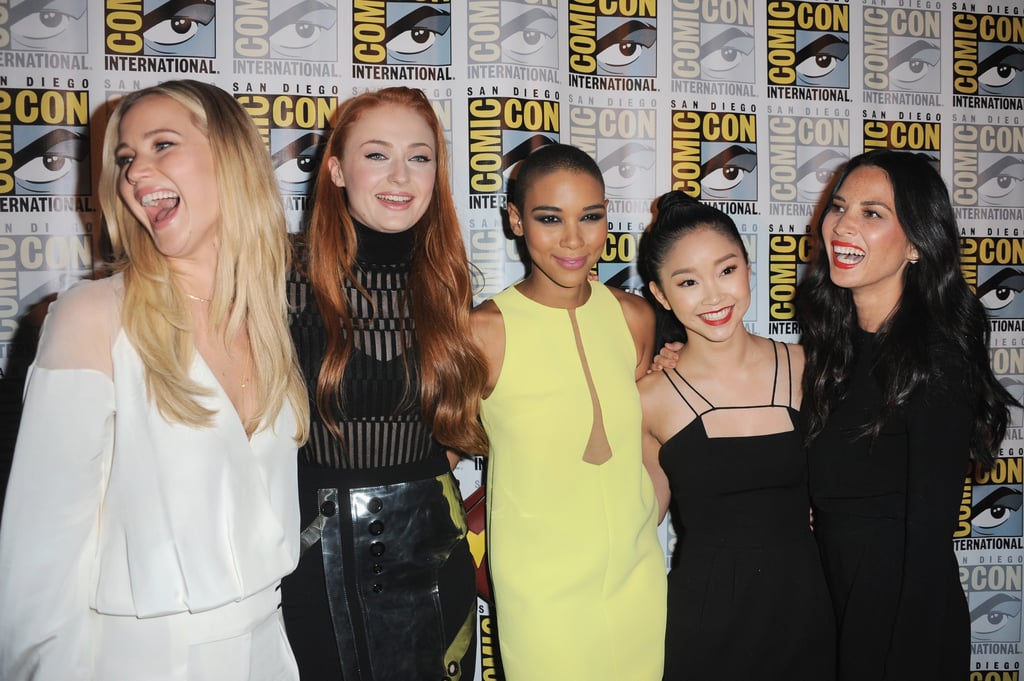 The bombshell kicked things off on the red carpet, posing alongside her costar and Game of Thrones actress Sophie, as well as Alexandra Shipp, Lana Condor, and Olivia Munn.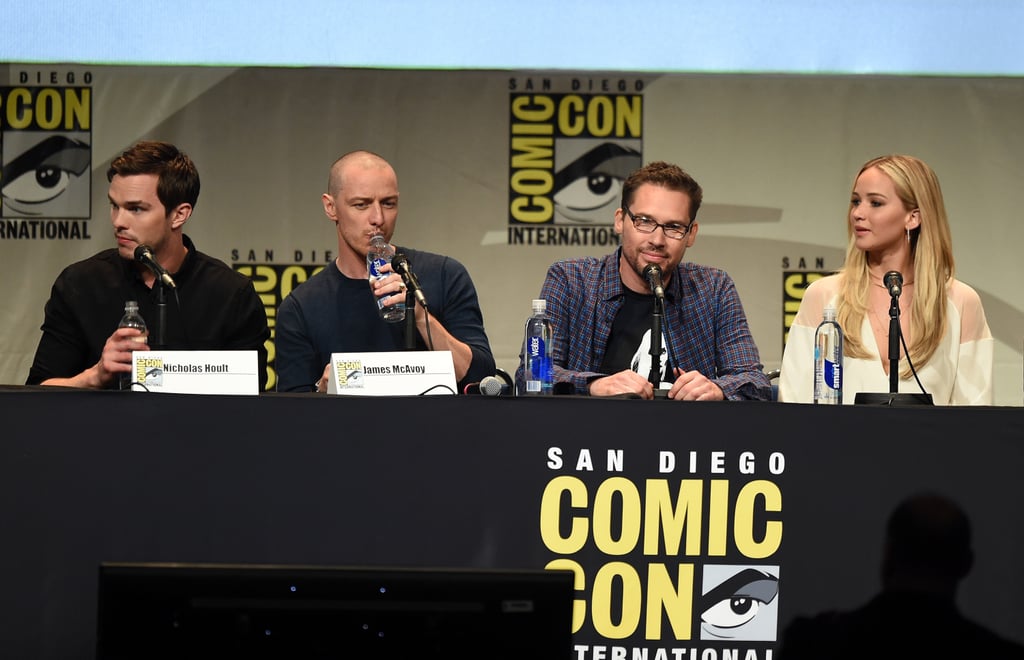 Jen took a seat next to director Bryan Singer. Meanwhile, her ex-boyfriend Nicholas Hoult sat just a couple seats away next to James McAvoy [7].
She stunned in multiple outfits, including this blue dress.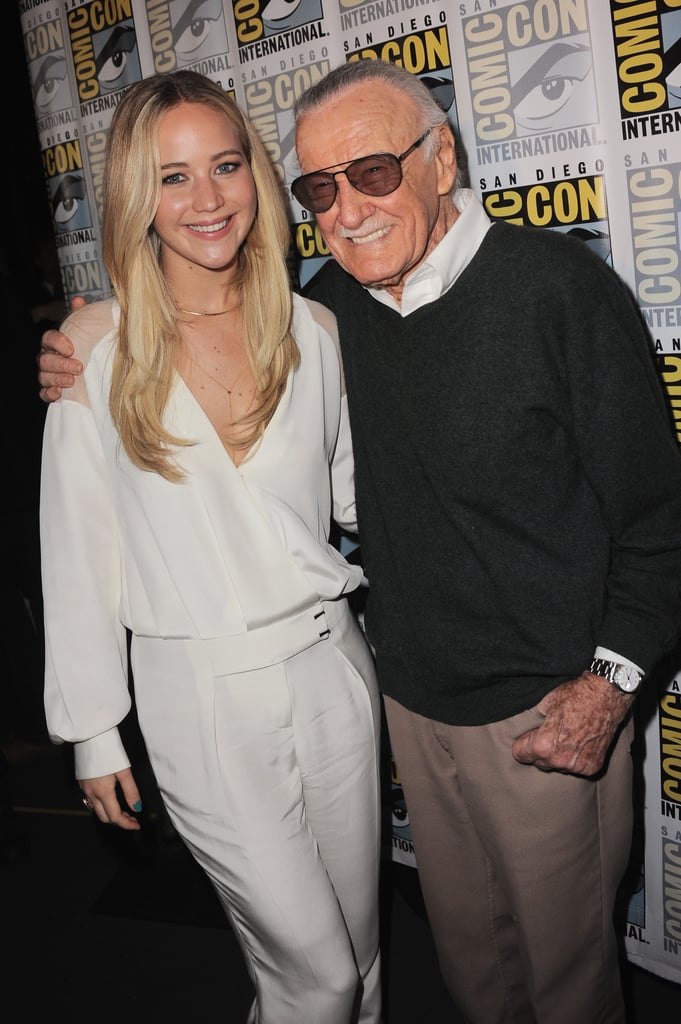 Jennifer caught up with Marvel icon Stan Lee.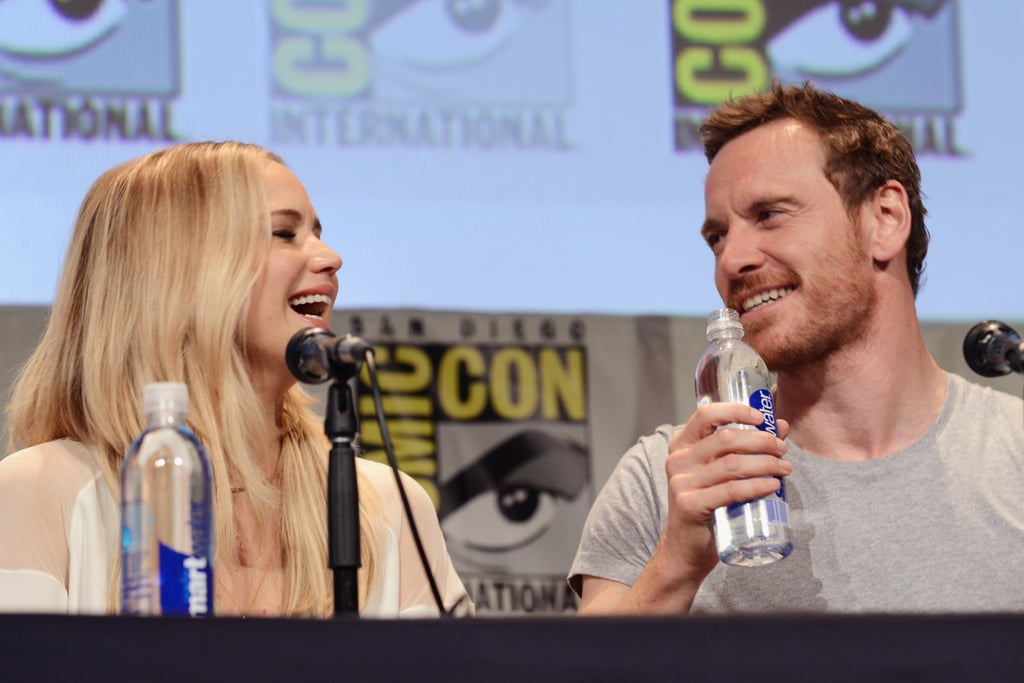 She enjoyed a good laugh with Michael.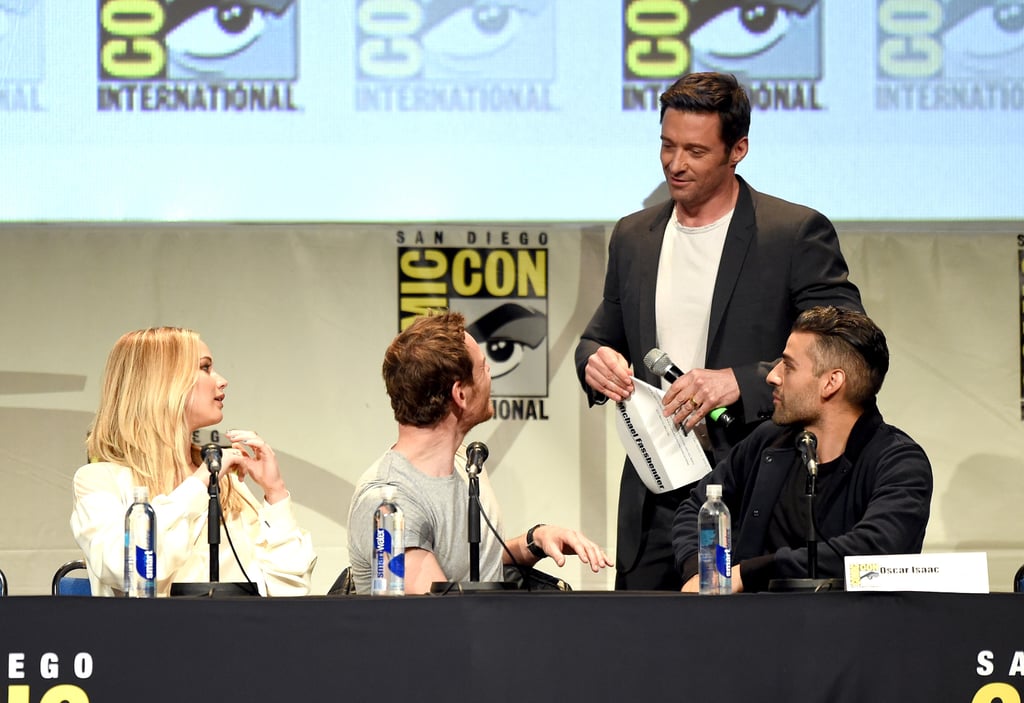 Hugh made his way over to Jen, Michael, and Oscar Isaac.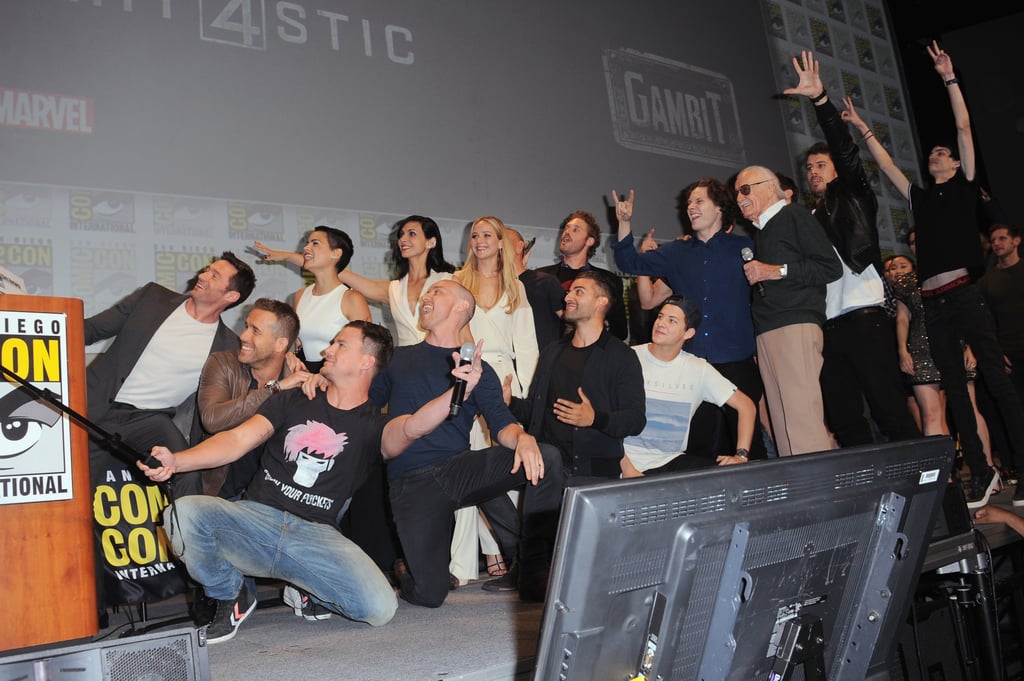 A big group posed for an epic selfie [8].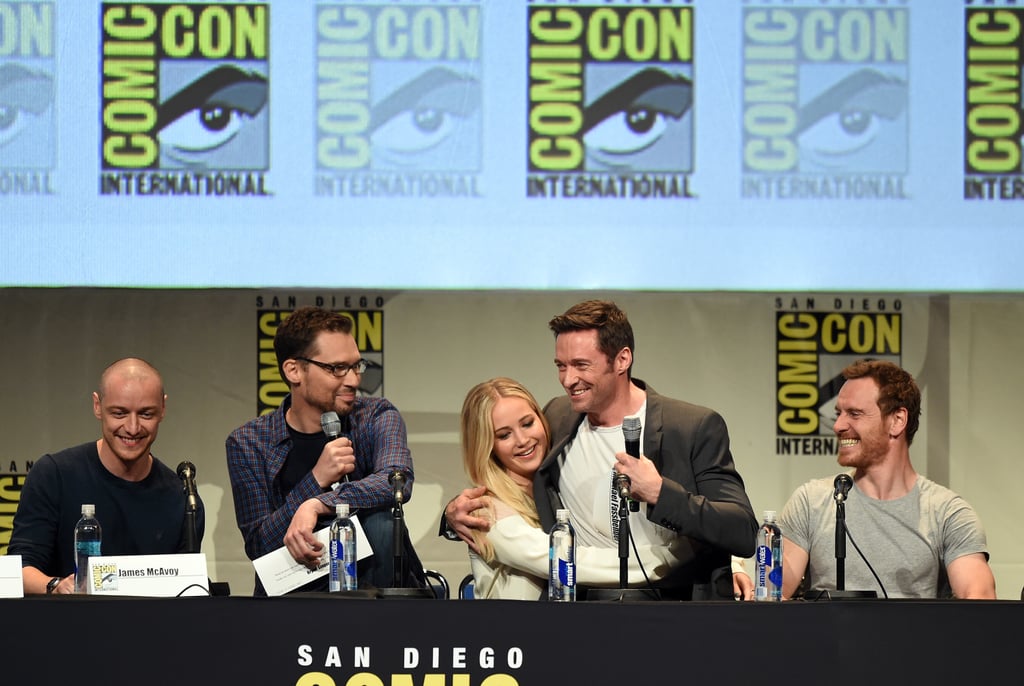 Hugh took a seat with a smile.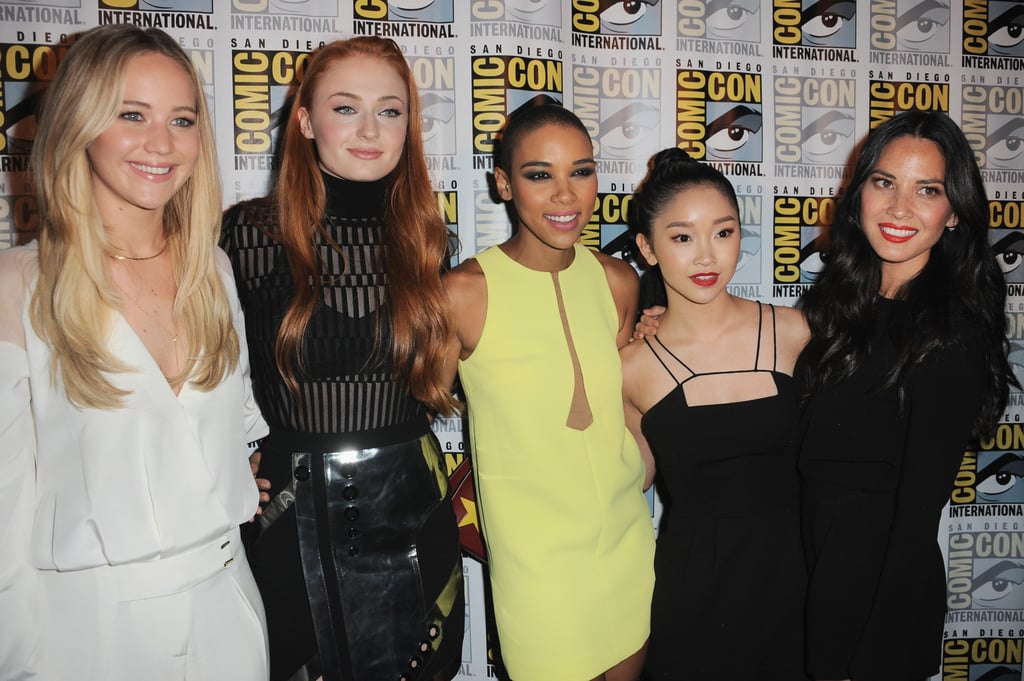 The ladies radiated glamour on the red carpet.
Jen let her hair down for the day.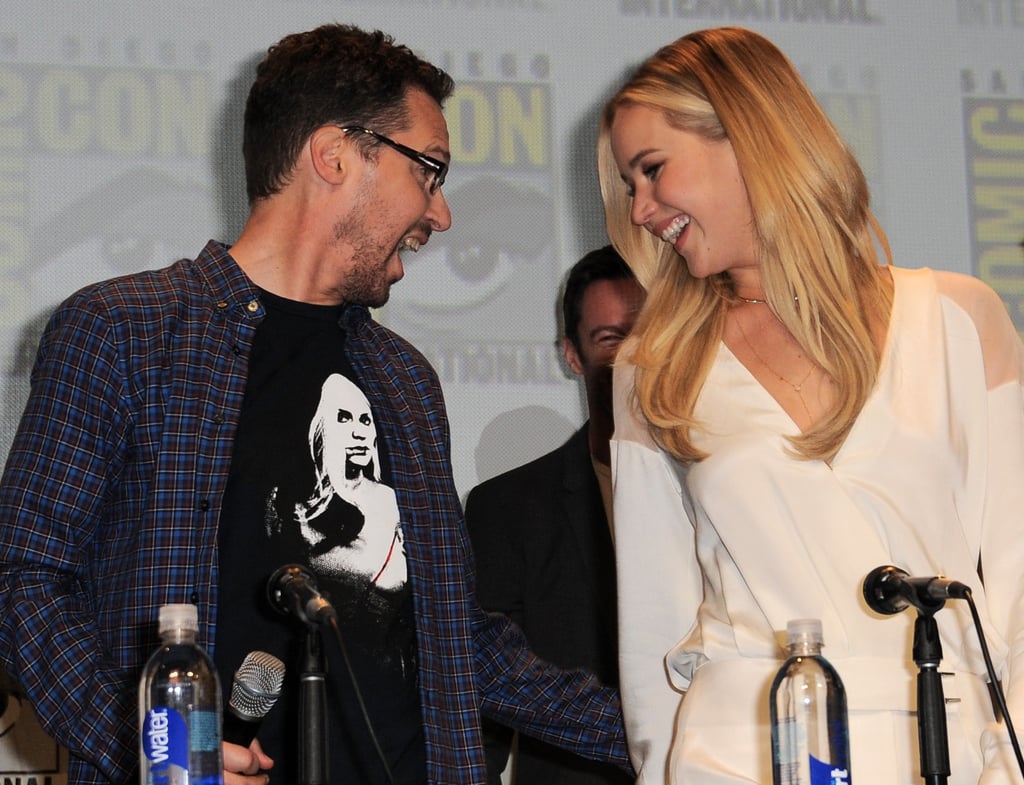 Director Bryan had Jen laughing.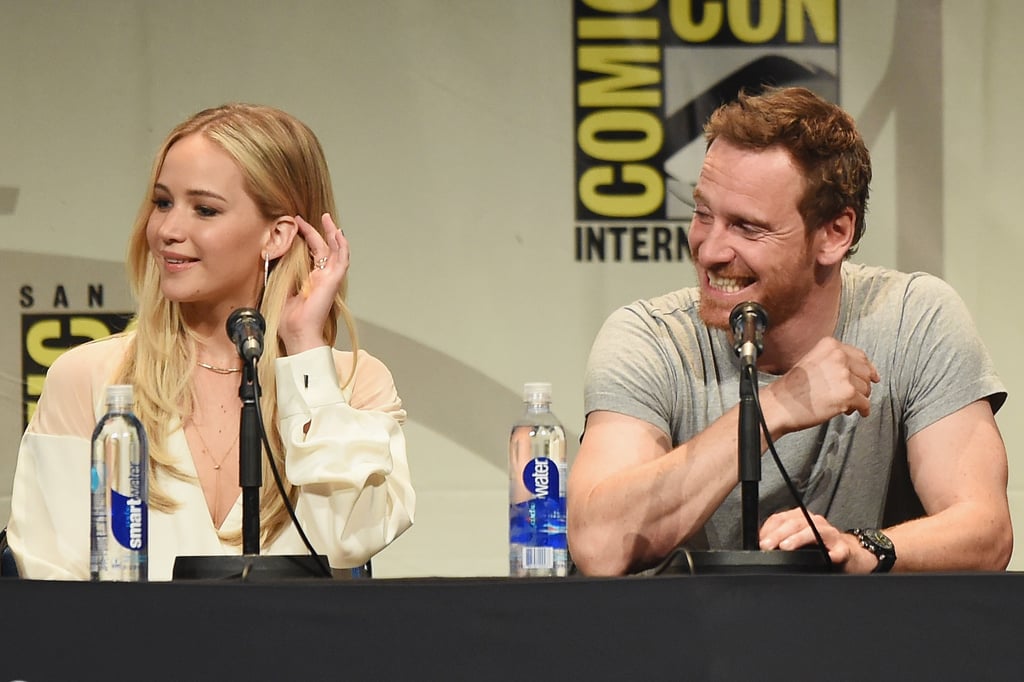 Fortunately, Jen didn't get distracted by Michael's biceps.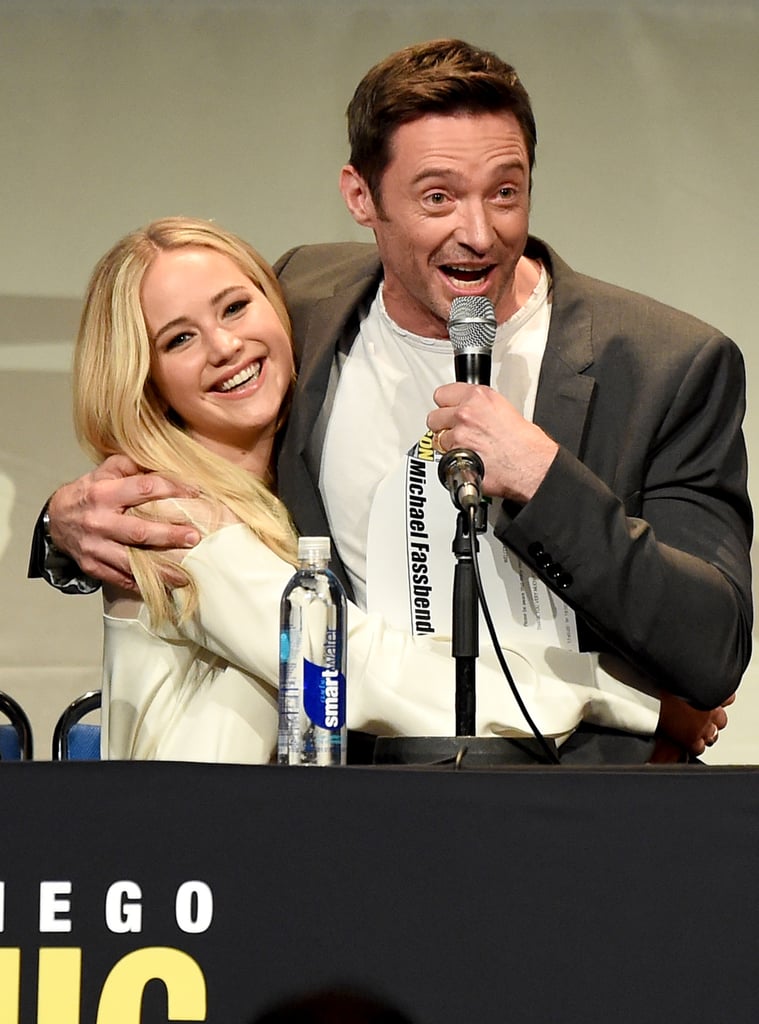 Jen only needed half a reason to wrap her arms around Hugh.