Jennifer Lawrence Wearing a Beanie at LAX
What's Under That Beanie, Jennifer Lawrence?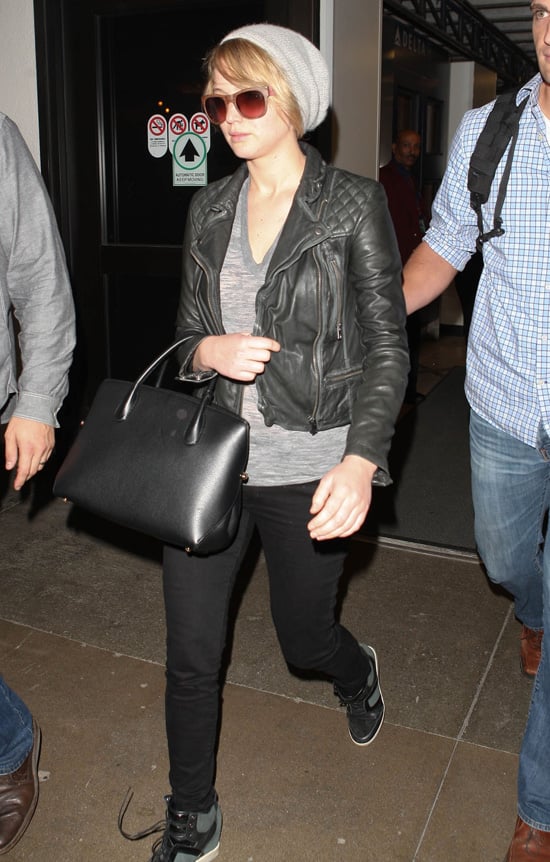 Jennifer Lawrence flew into LA yesterday to prepare for her big press push for The Hunger Games: Catching Fire, which hits theaters on Nov. 22. Jennifer's costars Sam Claflin and Jena Malone are already working hard to promote the new film as they both haves embarked on a national mall tour and recently stopped by Despierta América, where Sam held onto a small dog.
Jennifer kept her hair covered with a slouchy gray beanie and covered up with an AllSaints leather jacket. We haven't been able to get a peek at Jen's hair ever since she chopped it off into a bob, but she may be growing it out ahead of her latest premiere.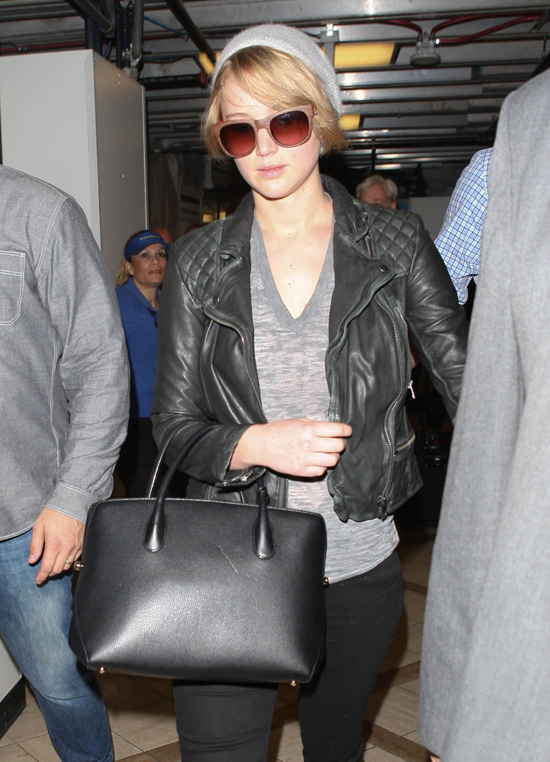 Soon, Jennifer will jet off to London where she will attend the world premiere of Catching Fire next Monday. Of course, her latest Hunger Games project isn't the only movie that Jennifer will be promoting in the coming months as she is also gearing up for the release of her latest film with Bradley Cooper and director David O. Russell, American Hustle.