Jennifer Is Ready to Show You What Else She Can Do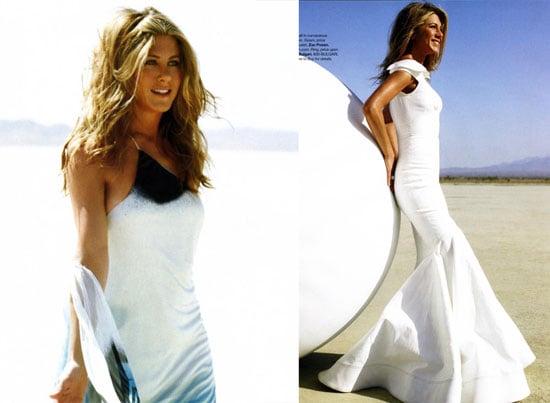 0
Jennifer Is Ready to Show You What Else She Can Do
Jennifer Aniston looks gorgeous and dreamlike frolicking around for her photoshoot for the November issue of Harper's Bazaar. We've already given you a few juicy details from the article, like a peek into Jen's fantasy life and what she had to say about Friends. She shows both her comedic and serious sides in the interview, talking about her thoughts on Hollywood's troubled youth and how her talents go far beyond acting. Here are highlights:
On the possibility of singing and dancing in an upcoming project: "Yep. I can carry a tune, and I was known to throw out a jazz hand from time to time in high school. I'm not that coordinated, unfortunately, hence the comic relief that I turned into! But I've always, at least, entertained someone."
On taking a break to re-evaluate her life: "What do I want to do in this life? You start with baby steps, sort of block by block. Square one is great! It's like, Hold on, wait a minute, let's refocus. It feels so good not to just act, you know? To develop and to generate things and to go outside your comfort zone."
Her advice to young starlets: "Continue doing your work. Always keep work first. Hype is second, and don't let that become part of your reality. Just stay real and do your job. Everything is just so dramatic, but you have to remember that we're the luckiest people in the world to do what we get to do and get paid for it."
We love that Jen has such a great sense of humor about her career and personal life, but mostly we admire the way that she shows how grateful she is just to be in the film industry.
More of Jen's beautiful photoshoot so just