Jennifer Is Still Playing With Her Boy Toy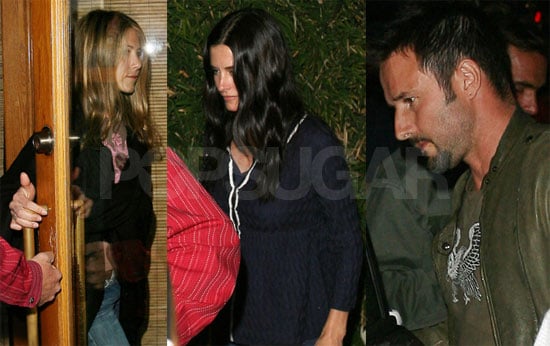 0
Jennifer Is Still Playing With Her Boy Toy
Jennifer caught up with her BFF Courteney and David with dinner at Nobu in Malibu this weekend. Although she went solo, Jen's new man Paul Sculfor isn't out of the picture just yet. In fact, the couple was looking close and cozy at the Tower Bar last week. Life & Style reports:

"They clearly were in the mood for privacy," the insider adds. "Aside from occasional interruptions from the waiter, they barely looked at anyone else in the room."

"She was a happy girl," the insider says. "It was kind of nice to see her smiling — she's obviously enjoying her new boy toy!"
We're glad she's got herself a cute man but we sure hope Paul isn't just trying to ride Jen's famous coattails. She deserves someone way better than that.