Jensen Ackles joined Instagram with an adorable snap [1] in August, and even though he's only posted a handful of photos, we're already overwhelmed. Another picture featured a romantic sunset boat ride with Misha Collins [2], his Supernatural costar and friend. We know, we know: they're just friends. They're both married. But when it comes to Dean and Castiel (better known as Destiel), the guys like to poke fun at the relationship themselves — they even joked about winning the Teen Choice Award [3] for choice TV chemistry! We already showed you the best moments of Jensen and Jared Padalecki's real-life friendship [4], but now it's time to explore a new bromance. Keep reading, Destiel shippers and casual fans alike.
When They Leapt Into the Air Together at Sunset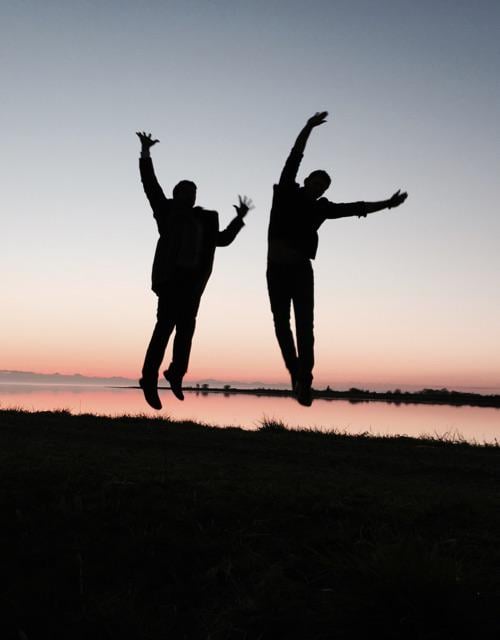 When This Fangirl Moment Happened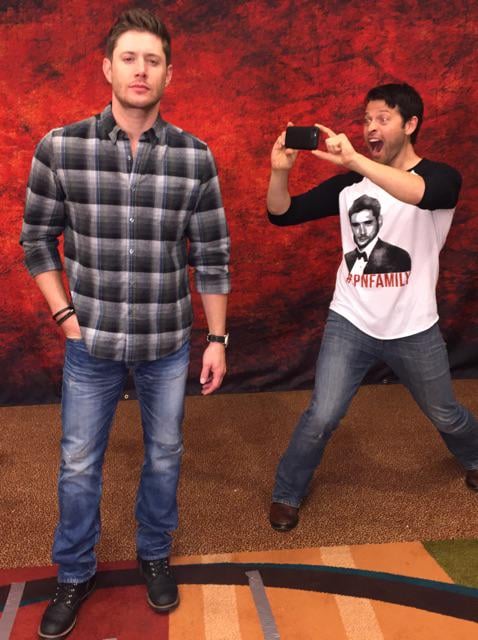 When Jensen Winked and the World Stopped For a Second
When They Shared This Totally Platonic High Five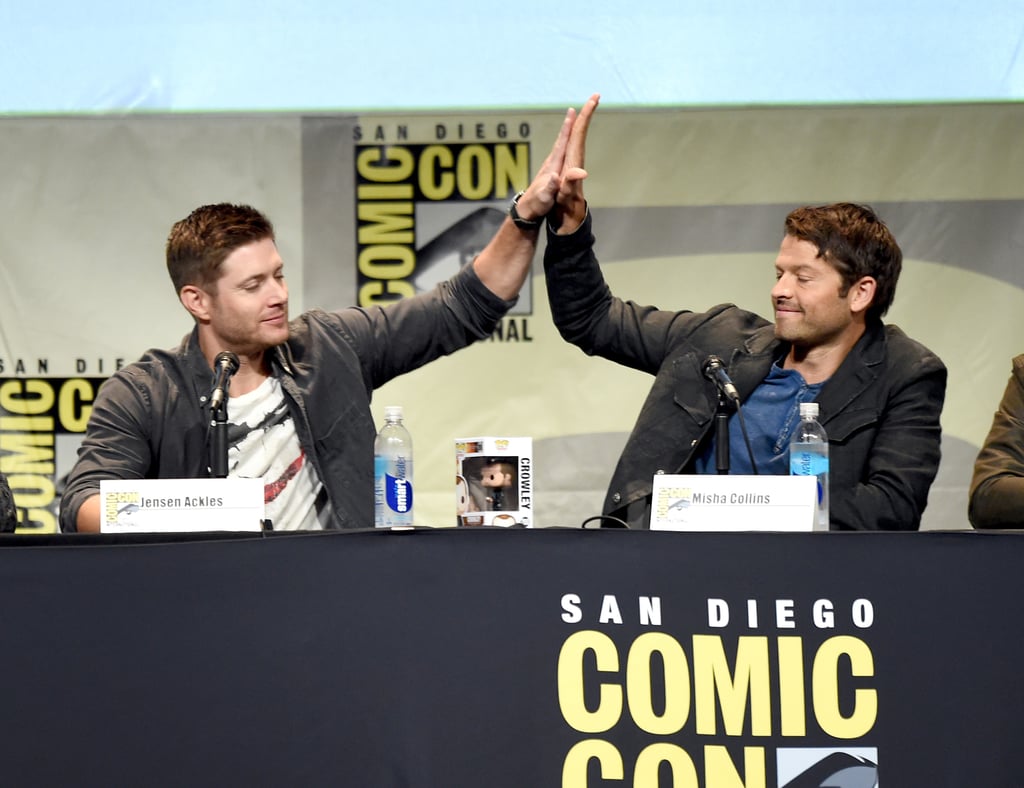 When Misha Casually Mentioned Jensen's Chiseled Jaw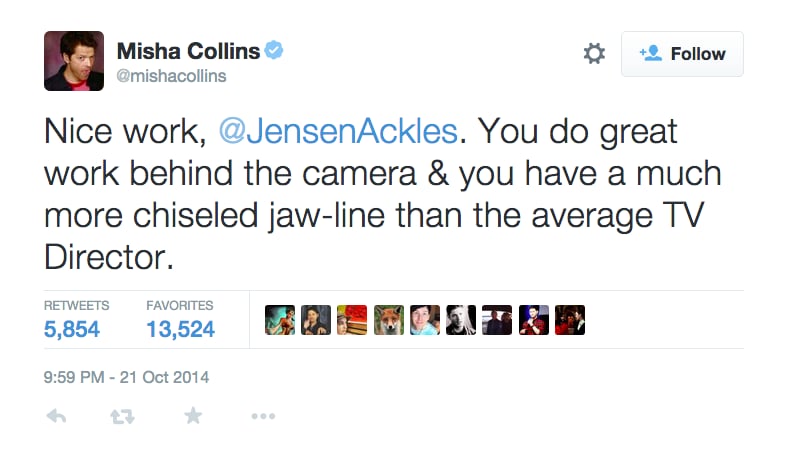 This Intense Moment of Longing

When Misha Gave Jensen Some Casual In-Scene Face Touching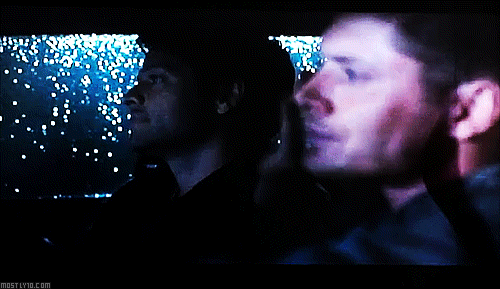 When They Shared This "Manly Moment"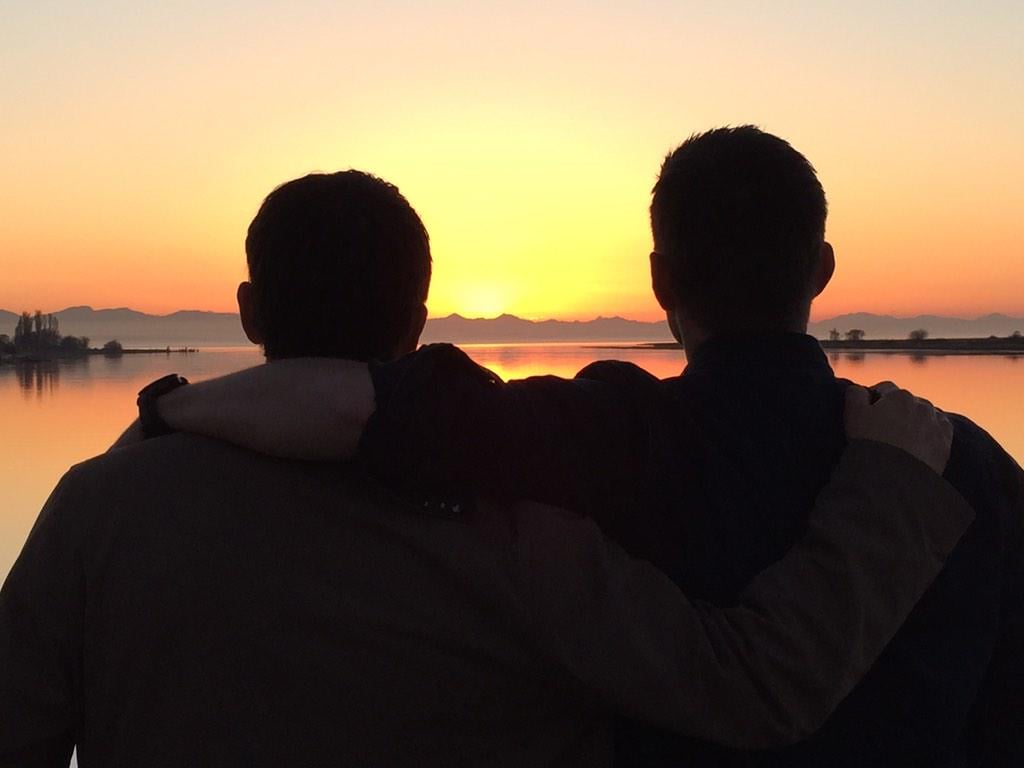 When Misha Gazed Longingly at Jensen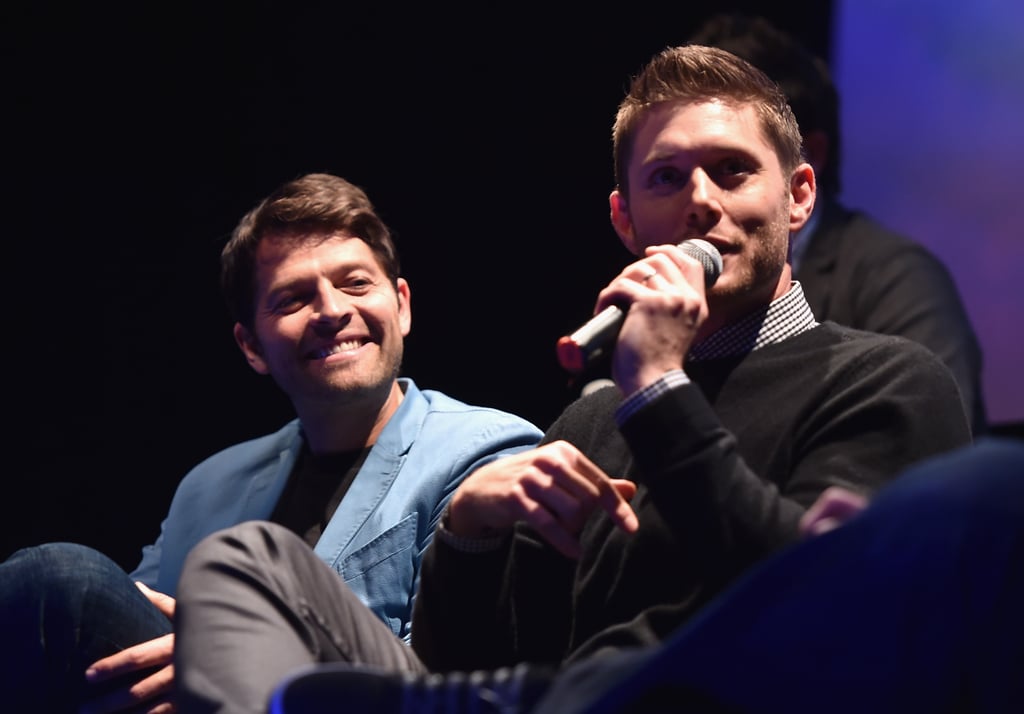 This Face Stroking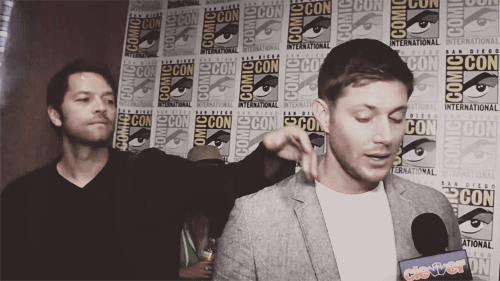 And This Face Stroking, Too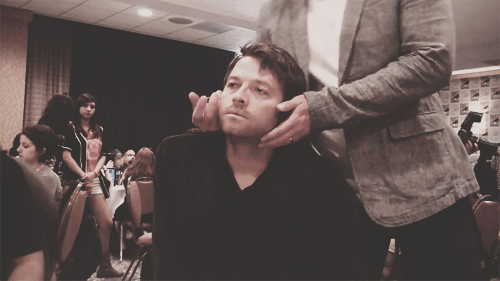 When They Took a Beautiful Sunset Boat Ride Together
When They Finally Talked About Their Characters' "Subtext"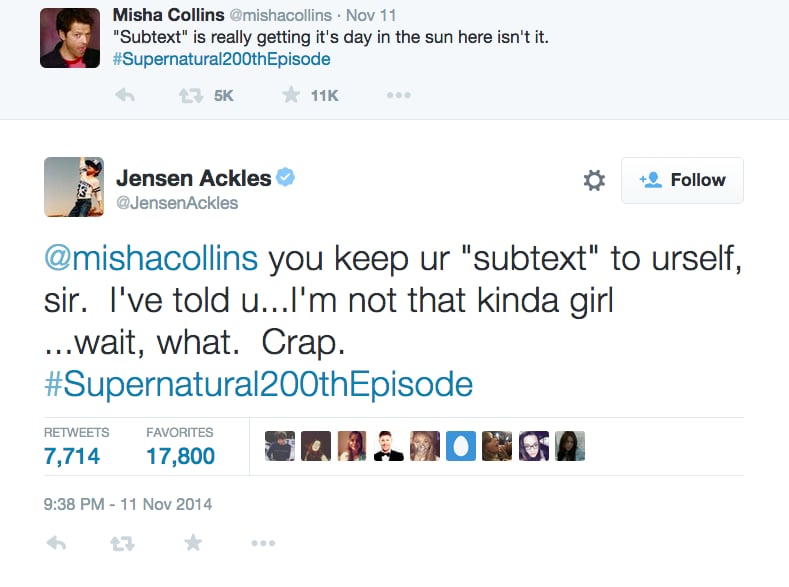 And, of Course, When This Beautiful Cheek Kiss Happened