Jess is Headed to Dollywood
Dolly Parton seems to think that she has a lot in common with another blonde from the south. Turns out she's a huge fan of Jessica's, and sees a lot of herself in Jess. And she's thrilled that Jess is planning to perform with her at Dollywood. Here's more: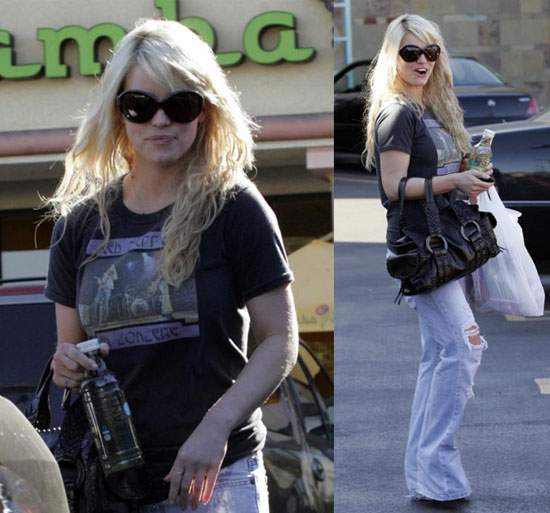 "Jessica is going to come up to Dollywood, and we're going to do something real soon." Parton insists that too many people overlook her young pal's talent - just like they did her's when she was starting out. She adds, "All they see is this great-looking blonde girl, but she's got a great voice - and the heartache and pain to throw into songs."
So maybe Jess brought her extensions back because she's headed down south? More pics of Jess shopping around so read more