Jess and Nick's Split Anniversary
Jess and Nick's Split Anniversary
Jessica and Nick announced their split the day before Thanksgiving just one year ago. Nick is quickly moving on with Vanessa Minnillo, and there are even rumors that he plans to remarry soon. And while there have been plenty of rumors about Jessica and possible suitors, none have panned out. Still, Jess doesn't seem to be worried. It's clear she's moved on and this Thanksgiving is sure to be much better than last year. She's revealing her plans for a fabulous family Thanksgiving this year. People reports: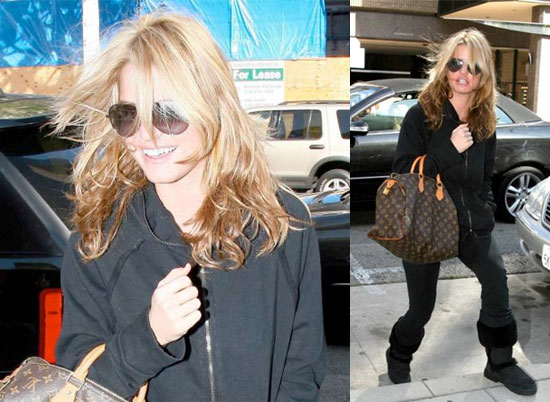 Simpson decamped to her own Beverly Hills mansion and has kept busy with music and movie work. "She's doing great," Simpson's stylist and BFF Ken Paves, tells PEOPLE, while Simpson says that this Thanksgiving will be spent with family in Texas.

"I'm going to Waco with my family. I look forward to just seeing my grandparents and giving them a big hug and cooking with my grandma and my family," she tells PEOPLE. "And just kind of being normal for a little bit."

Asked what she's most grateful for this Thanksgiving, after all that has happened since the last one, Simpson replies: "My family is always No. 1 on my thank-you list. Their support and love (are) unconditional. Nothing can rock it."

And Simpson has a new plan for reeling in men: DVDs, she says (the singer is working on a new promotional campaign for Blockbuster Video). "You ask a guy to bring over a movie they want you to watch, and I think it would tell a lot about them," she says, though she notes: "It hasn't worked yet."
We remember the news of their split like it was yesterday. Oh we were so naive then. It's good to see the ex-newlyweds moving on. More pics of Jess enjoying an afternoon all to herself so read more