Jess and Papa Joe Inspire Song, But Not From Mayer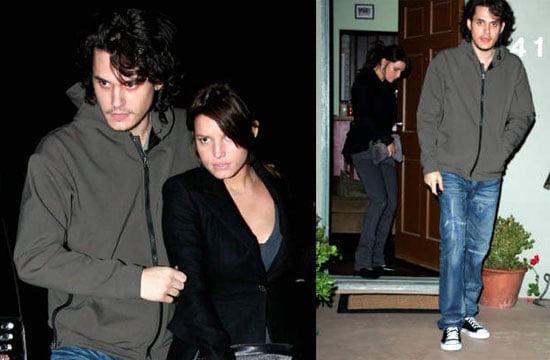 0
Jess and Papa Joe Inspire Song, But Not From Mayer
Jess and John (and his eew'stache) decided against wearing green on St. Patrick's Day, but did abide by the tradition of attending a good old fashioned house party. Okay, that's minor speculation, but the two were spotted leaving a house in their uniform of gray and black. I (obviously) have a soft spot for these two, but there's a more interesting group curious from afar about the Simpson mystique (okay, kind of a stretch). Indie rock darlings, the Arcade Fire, recently released their sophomore album which includes a track named Antichrist Television Blues. Tame enough, but apparently the song has an alternate name: Joe Simpson. Here's a taste of the lyrics:
Dear God, I'm a good Christian man,
In your glory, I know you understand,
That you gotta work hard and you gotta get paid,
My girl's 13 but she don't act her age.
She can sing like a bird in a cage,
Oh Lord, if you could see her when she's up on that stage!
Ahh, creepy like Papa Joe himself. To listen to the track, click here. Thankfully her relationship with John seems pretty untainted to this point. Let's hope it stays that way.