Jessica Alba - Your Teacher for the Day
Jessica is all bundled up while in Vancouver working on her latest film, "Fantastic Four: Rise of the Silver Surfer." We knew she had a large fan base but we had no idea that the National Education Association voted her the celeb they most wanted to see be a substitute teacher. She even beat out Oprah, Angelina, Will Smith and Andre Agassi. When asked about the honor, she said,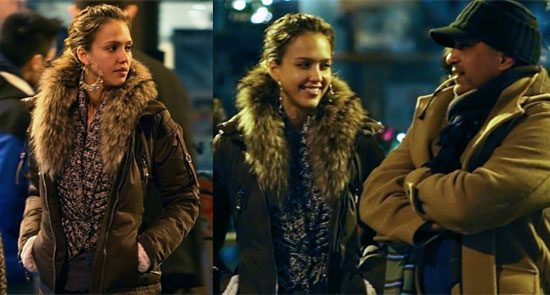 "I'm available. That's amazing. Why do they want me to be their substitute teacher?" she laughed. "That's cool. There'd be lots of discussions if I was a substitute teacher. Lots of debating going on."
More pics of Jessica in Vancouver so read more